20:38, 08 June 2023 | GMT +6
Agreement reached to set up Eurasian Alliance of Mountain Resorts
SOCHI. KAZINFORM – The heads of Kazakhstan's Shymbulak, Uzbekistan's Amirsoy, and Russia's Roza Khutor mountain resorts signed a memorandum to create the Eurasian Alliance of Mountain Resorts (EAMR), Kazinform reports.
The sides agreed to establish the common platform to promote tourism in the Eurasian space, mountain resorts of Eurasia, professional networking, exchange of best practices, and strengthen brands of mountain resorts – leaders of the sector, preserve and mutual promotion of natural and cultural heritage of the EAEU member states, as well as promote healthy lifestyle ideas.
The newly established Alliance will also aim at expanding and strengthening the territory of friendship, good neighborliness, trust, mutual understanding in the Eurasian continent.
Its participants are to pool resources to implement projects such as organization of an interstate tourist mountain route, holding of an annual festival of mountain resorts of Eurasia, establishment of the Eurasian Mountains award, Eurasian Association of Mountain Hiking Trails, creation of a calendar of main sports and music festivals of the Eurasian Alliance of Mountain Resorts, and so on.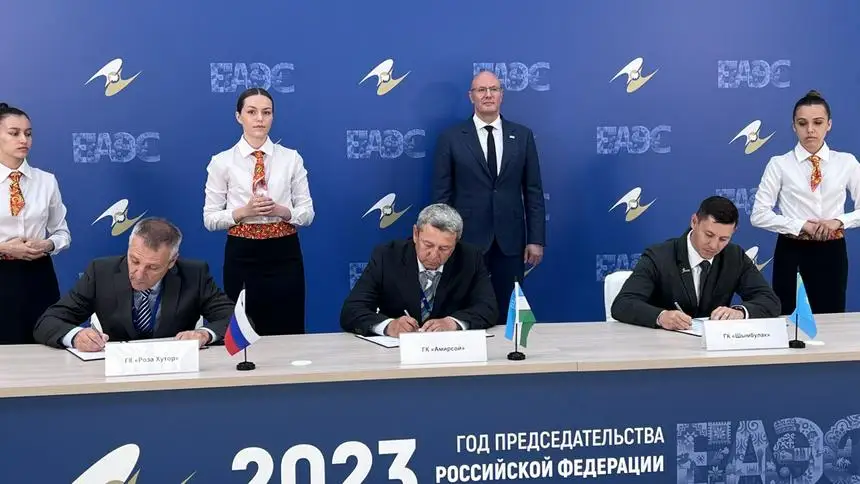 The Alliance's headquarter is to be situated in Almaty city, Kazakhstan. Journalist and public figure from Kazakhstan Andrey Kukushkin was elected as the head of the Eurasian Alliance of Mountain Resorts.
Other countries are free to join the Alliance.