21:17, 09 June 2023 | GMT +6
AIF guest Michael Roee on why Kazakhstan can feed one billion people
ASTANA. KAZINFORM - Michael Roee, Chairman of the Israel-Kazakhstan Chamber of Commerce and Industry, talked about Kazakhstan's enormous potential in agriculture and what spheres are the most promising in terms of cooperation between Kazakhstan and Israel with Jibek Joly TV host Kunsaya Kurmet on the sidelines of the Astana International Forum (AIF), Kazinform correspondent reports.
«Kazakhstan is fascinating. When I drive across Kazakhstan and see the potential, it's huge. As your President said many times, 'we can feed one billion people', but we have to close the gap between the potential and the implementation,» Michael Roee said during the interview.
He believes that Kazakhstan can learn a lot from Israel, a small country on sand without water that established the agricultural empire.
«I believe that the conditions in Kazakhstan, especially in Almaty, Jambyl, Turkistan, Kyzylorda and even maybe Mangistau are very similar to Israel. Last week I was driving through Ordabasy district in Turkistan region. This small piece of region [in Kazakhstan] is half of the land of Israel in agricultural terms. In Israel, we are irrigating 150,000 ha – Ordabasy has 75,000 ha. The potential is fascinating. The only thing to do now is the implementation,» said Roee, adding that Kazakhstan doesn't have to copy Israel's experience, it can adapt it.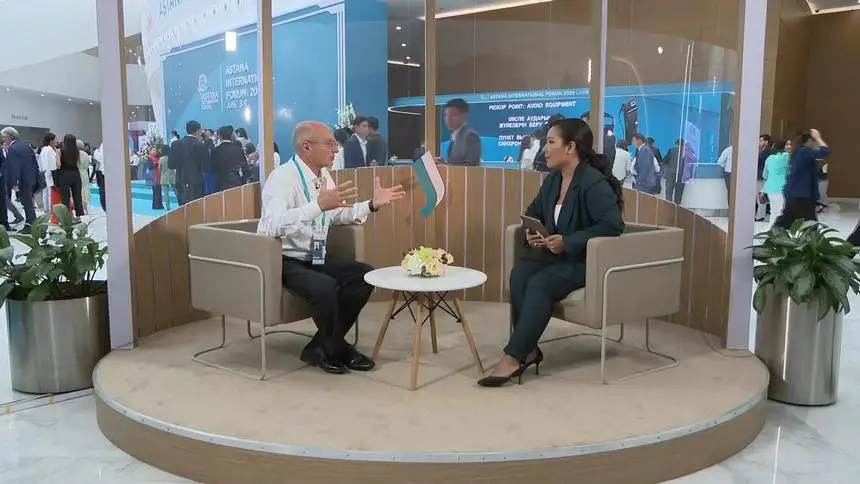 Michael Roee went on to emphasize that there will be shortage of water in the future and that can happen in Kazakhstan as well. He urged Kazakhstan to use Israel's mini solutions in collection of water and solutions allowing to increase the amount of irrigated fields by 30%.
As to the most promising areas of cooperation between Kazakhstan and Israel, the speaker thinks that the two nations can establish successful partnership not only in agriculture, but in water system, medicine, high technologies, and education.
During the interview, Roee pointed out the importance of subsidies for agriculture. «I think it is the right way, because the U.S. is giving subsidies to their farmers, Europe is giving subsidies to their farmers. Agriculture is more complicated that we think. These subsidies help make the food that we are buying in the supermarkets cheaper. Otherwise, it will be more expensive. We always need to help the farmers. Farmers are strategic for each country. If they don't produce the food, you will stay hungry. You can't depend on import alone,» he said.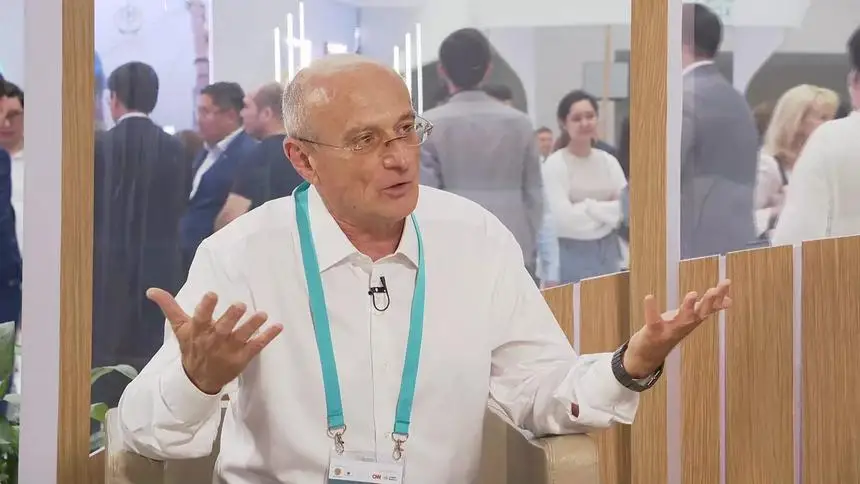 In conclusion Michael Roee declared his love to Kazakhstan. «After 20 years of driving all over the country I fell in love with Kazakhstan, because of the potential. It's one place in the world where no one has ruined the land yet. Let's feed the world from Kazakhstan,» he added.