17:25, 09 June 2023 | GMT +6
'Baiterek' Holding's role in development of SDGs in Kazakhstan discussed at Astana Int'l Forum
ASTANA. KAZINFORM – The 'Baiterek' National Management Holding hosted the 'Eurasia: Paving the Way for Sustainable Development' panel session as part of the Astana International Economic Forum discussing cooperation to address common issues of sustainable development, Kazinform correspondent reports.
Addressing the session, the 'Baiterek' Holding's Head, Kanat Sharlapaev, pointed out that the Forum is a platform for a productive and constructive dialogue.
«The sustainable development goals emerge as very important issues on the agenda of both the government and the private sector given the current situation with supply chain collapsed and logistics changed. Certainly, Kazakhstan engages in discussion of these issues. It is important to highlight economic growth here first. It is impossible to achieve economic growth without solving social and environmental problems,» he said.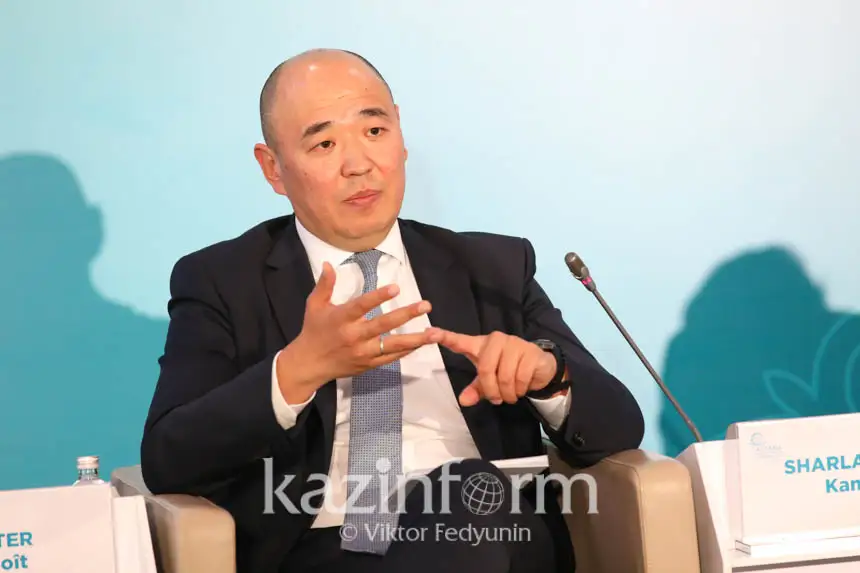 Sharlapaev went on to note that 'Baiterek' is one of the biggest agents of Kazakhstan in the financial sector. The Holding regards the stability and economic development and social and environmental issues in the same manner. Its subsidiary 'Otbasy Bank' offers mortgage loans and the housing program for women. Through the Damu Fund, the Holding supports small-, medium-, and large-scale businesses, as well as allocates funds to promote projects with the use alternative energy sources. Another key aspect of the Holding's work is investing in agriculture and promoting the use of new technology to save water resources.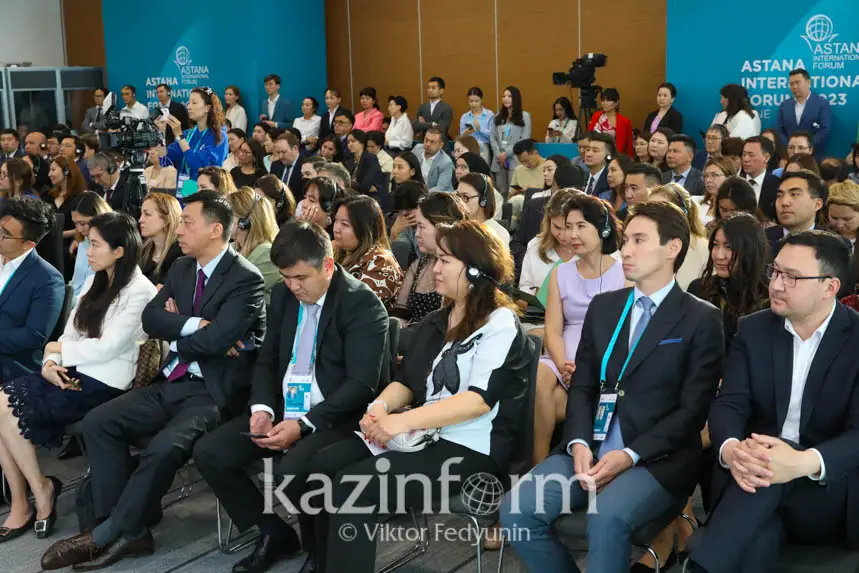 «There are a lot of opportunities to develop Kazakh agriculture, because about 75% of the land of the country can be cultivated, but only 30% is used. I think that this is one of the important targets and challenges for 'Baiterek'. There are some difficulties regarding water availability, insufficient vegetable stores infrastructure, markets, and ecology. All these aspects need to be improved. I think we're on the right track as a number of projects are underway in this direction, especially in the development of food hubs and wholesale markets. Such infrastructure could lead to a well-structured food sector, greater supply chains, and less negative impact on the environment,» said Benoit Juster, Executive Director of Rungis SEMMARIS International Market.