12:34, 06 January 2023 | GMT +6
Domestic Entrepreneurs Council discusses mining sector's development
ASTANA. KAZINFORM Prime Minister Alikhan Smailov held the 5th meeting of the Council of Domestic Entrepreneurs for discussing the topical issues of development of the country's mining sector, Kazinform learned from primeminister.kz.
According to newly appointed Minister of Industry and Infrastructure Development Marat Karabayev, mining sector accounts for 8.5% in the country's GDP. 19 new investment projects worth 232bln tenge were implemented last year. In general, the country's output in the sector reached 11.4trln tenge, having increased by 17%. Fixed investments exceeded 1trln tenge (+14.8%).
In order to make the sector more competitive, the Ministry will take measures to replace the mineral reserves, simplify and automate business processes on a single platform of subsoil users, deepen the processing of metals etc.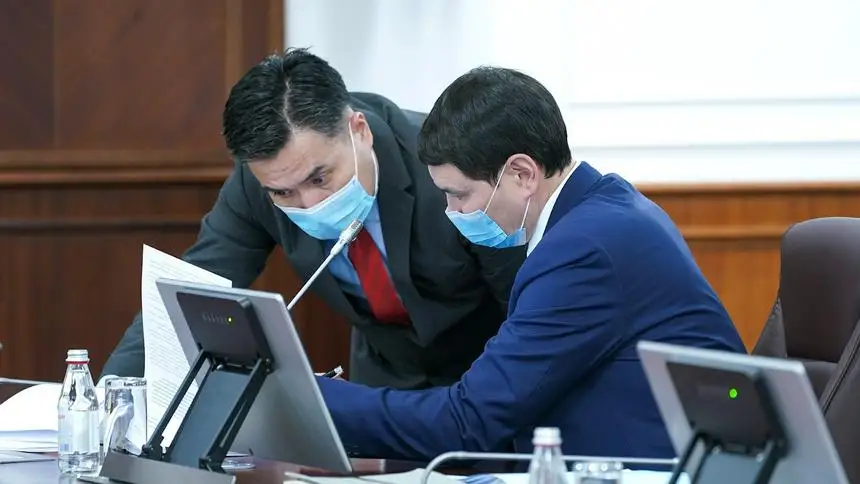 Alikhan Smailov emphasized that the governmental measures and constructive propositions of business communities on development of the country's mining sector will be included in the sectoral concepts for the oncoming 5-year period.
The meeting discussed also the issues of further development of geological sector and subsoil use, improving investment attractiveness of the mining sector, taxation, digitalization, and implementation of new environmental requirements.
The Prime Minister reminded of the Government's decision to exempt the projects, which begin commercial production after December 31, 2022, from mineral extraction tax for up to five years,.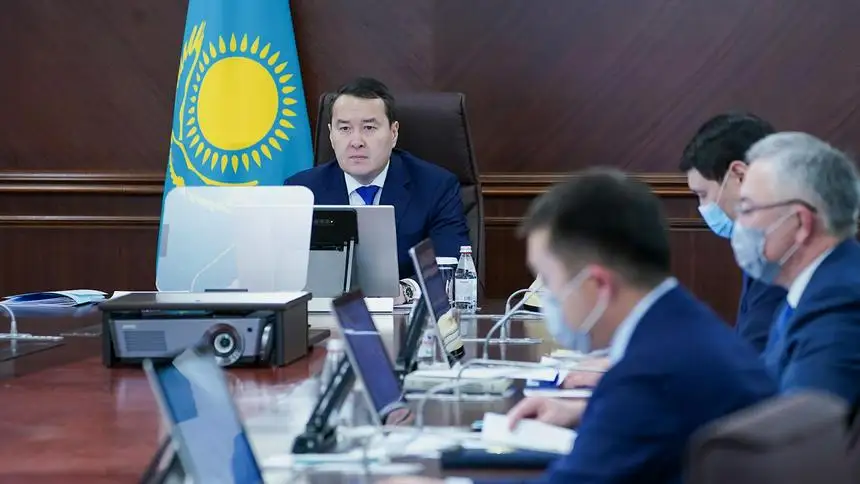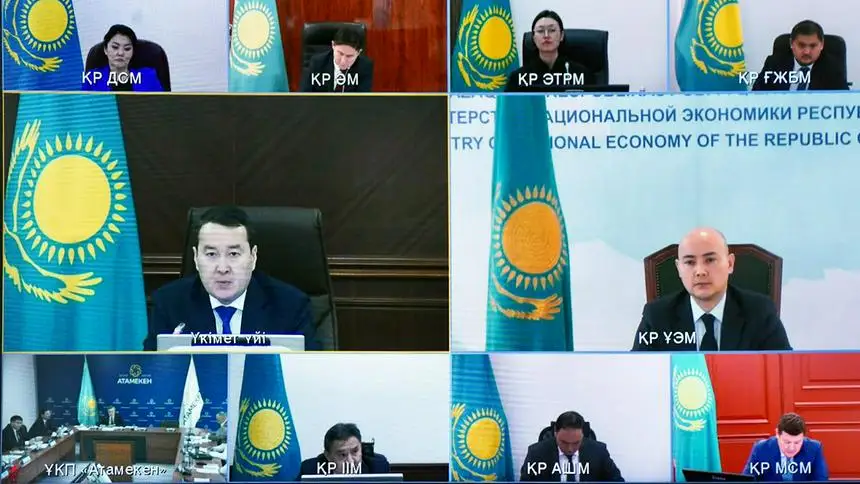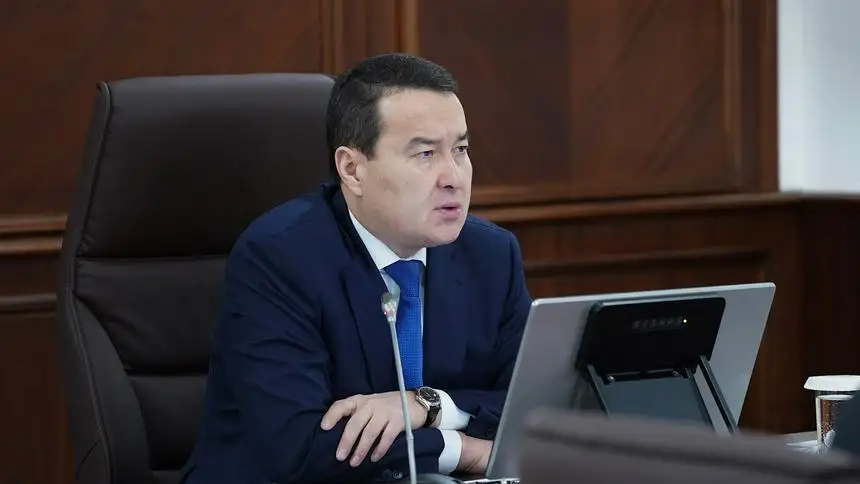 Photo: primeminister.kz