14:10, 14 August 2021 | GMT +6
EClinicalMedicine published by The Lancet releases results of Kazakhstan's QazVac clinical trials
NUR-SULTAN. KAZINFORM – Minister of Education and Science of the Republic of Kazakhstan Askhat Aimagambetov revealed that the results of clinical trials of Kazakhstan's homegrown vaccine QazVac (QazCovid-in) will appear in EClinicalMedicine published by The Lancet magazine, Kazinform reports.
Minister Aimagambetov took to Facebook to share the news that EClinicalMedicine magazine published by The Lancet had published the e-version of the article on the results of the 1st and 2nd phases of clinical trials of QazVac vaccine developed by Kazakhstan.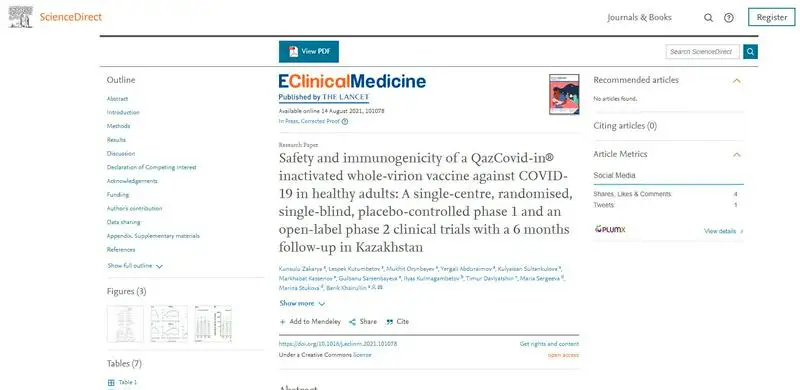 Askhat Aimagambetov went on to congratulate QazVac developers – the Research Institute for Biological Safety Problems – on the publication.
The Lancet is a weekly peer-reviewed general medical journal. One of the world's oldest and best-known general medical journals was founded in 1823.