19:29, 02 June 2023 | GMT +6
European experts comment on EU-Central Asia Summit
BRUSSELS. KAZINFORM. The European Union and Central Asia summit started its work in Kyrgyzstan today. European side is represented by President of European Council Charles Michel, who meets with five presidents of the region at once, Kazinform reports.
Our correspondent talks with local political scientists about how the Summit is perceived in Europe.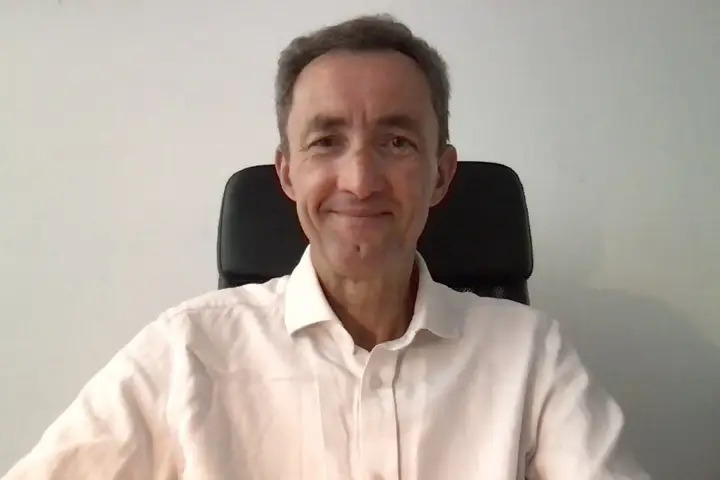 Olivier Arifon, Belgium-based communication expert:
I have visited Kazakhstan first time and only time, in 1997. You know when you travel in one place you have only one frozen image. First impression is a very important thing. I would like to point out for your readers that I am a communications specialist dealing with geopolitics.
So I followed the activities of Central Asian states for the last five years, at least, making research about China «One Belt One Road» initiative and Kazakhstan is a part of this project.
And regarding two dimensions of EU Central Asia relations. First there is fruitful communication between Kazakhstan and EU, I think the EU put a lot of energy to open new channels of communication with Kazakhstan, in the framework of the Middle Corridor, in particular.
In the political dimension,let it be frank that it is difficult for a country to be located and to interact with three big giants as China, Russia and the EU. The wish of Kazakhstan is to find its own way which is totally normal.
I expect also that coming on 08-09 June Astana International Forum will give me more precise view, insightful information and also give opportunity to meet people, beyond images. The preliminary program shows a lot of contacts will be possible to answer one of the key questions which is how Kazakhstan is developing today, and Kazakhstan's place between the EU and China.
Alberto Turkstra, project manager of Diplomatic World:
I believe that European Union in the current geopolitical environment will pay greater attention to Central Asia; connectivity is a big part of the agenda, we need Central Asia to strengthen the Middle corridor, also known as the Trans-Caspian route.
And I think there is a lot of work to do together to eliminate barriers and to ensure the smooth flow of trade and goods along this route from East Asia to Europe passing through Central Asia.
And of course Central Asia has been elevated with this new format of leaders, held for the first time last year in Kazakhstan. This is the second such edition European Union knows that Kazakhstan will play our important role for us in the coming years.
I think the regional cooperation is top priority for EU as the most advanced example of regional integration. I think this is a model that European Union wants to share with other regions we see the potential now because of the positive dynamics derived from the annual meeting of Central Asian heads of state. We in Europe see that there is a good momentum to encourage this movement forward also to tackle some more trickier issues like water cooperation and others that in the past were the source of tensions and now are more resources of corporation and discussions between all the five Central Asian countries.
EU wishes to ensure that in terms of foreign policy the Central Asian states have enough options not only Russia and China but also more broader with the West, United States; European Union and others.
Regarding Astana International Forum, I think it is a much needed addition to the landscape of international conferences and forums.
Of course we live in very politically turbulent times so any initiative that leads to dialogue is very much welcome. And it is as far as I can see on the track 1.5 form what it means it's not only for diplomats or government representatives.
It also brings together civil society, media other sectors of society. I think it holistic approach to discuss all the main challenges not only the ones that affect Kazakhstan or Central Asia but worldwide challenges – energy, food security, multilateralism very important and I think it's only natural that Kazakhstan hosts conference because Kazakhstan has been more active defenders of and contributors to the multilateral system in recent years.
Astana of course has very long track record of hosting such high level conferences and you have every three years the Conference of religion leaders and Confidence building measures in Asia conference. So Astana is city of peace and dialogue.
It is the first edition of such Forum. So we hope there will be enough deliverables that call upon the organization of a second and a third edition on an annual or biannual basis. I think seeing the list of speakers it is a reflection of Kazakhstan's multi vector foreign policy you have all corners of the world represented EU, US, Asia, Central Asia at the highest levels so I think this is a reflection of the good track record, good reputation that Kazakhstan enjoys among international community.