11:38, 08 June 2023 | GMT +6
EXA International CEO praises Kazakhstan's ambition to achieve carbon neutrality by 2060
ASTANA. KAZINFORM - EXA International CEO Christian Mergelis who had arrived in Kazakhstan to attend the Astana International Forum sat down with Jibek Joly TV host Kunsaya Kurmet to share his thoughts on what future holds for Kazakhstan, its ambitions to diversify its economy and achieve carbon neutrality by 2060, Kazinform correspondent reports.
When talking about the history of EXA International and Kazakhstan long-standing partnership, Christian Mergelis revealed that the company has been in Kazakhstan for a long time. In fact, it was in charge of the first meeting of the international investors in Almaty in the 1990s.
«There came a number of American investors and they invested in raw materials and oil and gas. Since that time, I've been here a numerous times to promote investments by European and American companies in this country,» the speaker said.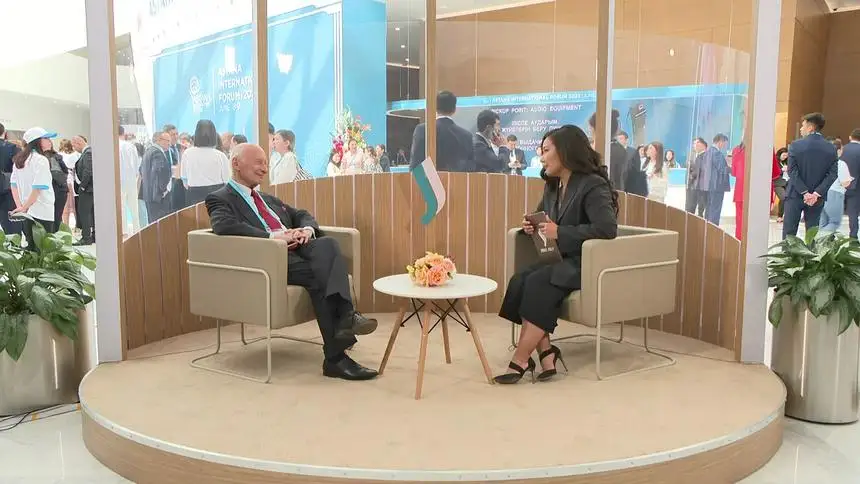 When talking about how Kazakhstan can reduce its dependence on oil and gas and diversify its economy, Mr. Mergelis believes the country has two roads to follow. One is the transformation of oil and gas and raw materials into finished products. And, the second road is to bring in new industries with new technologies and specifically industries where the cost of transportation is negligible.
Christian Mergelis believes that Kazakhstan's chances to digitalize its economy are high. «Because you have a number of well-educated people that easily can take care of these new developments and improve technologies of AI,» he noted.
When asked about the measures EXA International taken to ensure environmental responsibility and social impact in its operation in Kazakhstan, its CEO emphasized that social impact is very important.
«We usually promote industries where the local content is high. That's number one. And number two, regarding ecology, we are promoting companies where the ecological mission is high and that can easily work on ecology,» he said.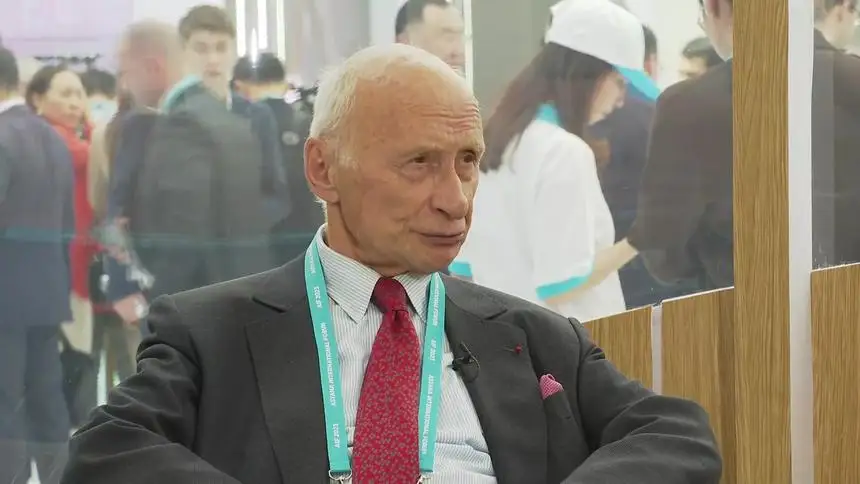 Christian Mergelis went on to commend Kazakhstan's ambition to achieve carbon neutrality by 2060.
«I think it's very ambitious. We have to be ambitious. I think the progress will be made in the near future because all nations are looking for that,» he added.
In conclusion, Mr. Mergelis praised the Astana International Forum, saying it is very impressive and welcomed the initiative of the Kazakh Government to gather the forum.