10:00, 10 June 2023 | GMT +6
Foreign media about Kazakhstan: oil exports to Germany, Astana International Forum and challenging geopolitical landscape
ASTANA. KAZINFORM - From oil exports to Germany, the Astana International Forum and the challenging geopolitical landscape, Kazinform presents a review of foreign media coverage about Kazakhstan this week.
Reuters:Eni, KMG to build Kazakhstan's first hybrid renewables-gas plant
Reuters reported on June 8 about the agreement reached between Italian Eni and KazMunayGas (KMG) to work together to build Kazakhstan's first hybrid renewables-gas power plant, citing the Italian company.
The project, which is the first of its kind for our country, includes a 50 MW solar power plant, a 77 MW wind power plant and a 120 MW gas-fired power plant to produce and supply stable electricity to KMG subsidiaries in the region.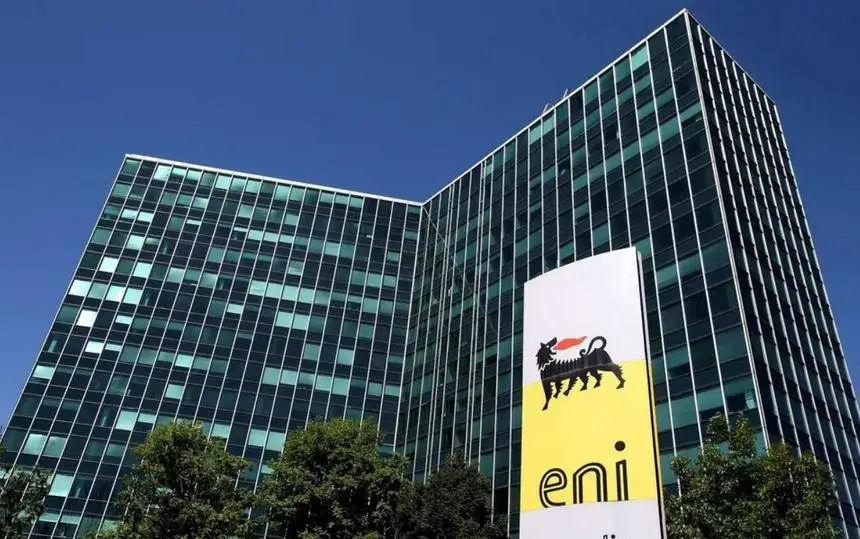 Photo: REUTERS/Stefano Rellandini
Reuters quotes Eni Chief Executive Claudio Descalzi, who said that the project «marks a further step towards growing Eni's renewable generation capacity, while supporting Kazakhstan's decarbonization path.«
Anadolu Agency:Kazakhstan to extend voluntary oil production cut until end of 2024
Anadolu Agency reported on June 5 that Kazakhstan will extend its oil production cut of 78,000 barrels per day until the end of 2024, citing the Kazakh Energy Ministry.
«The announcement is in line with the decision of the Organization of Petroleum Exporting Countries (OPEC) and its allies, known as OPEC+, which agreed on Sunday to not only maintain this year's output limits but further extend them until December 2024. Saudi Arabia surprised markets with an additional voluntary production cut of around 1 million bpd in July. The country said its one-month output reduction could also be extended,» reads the article.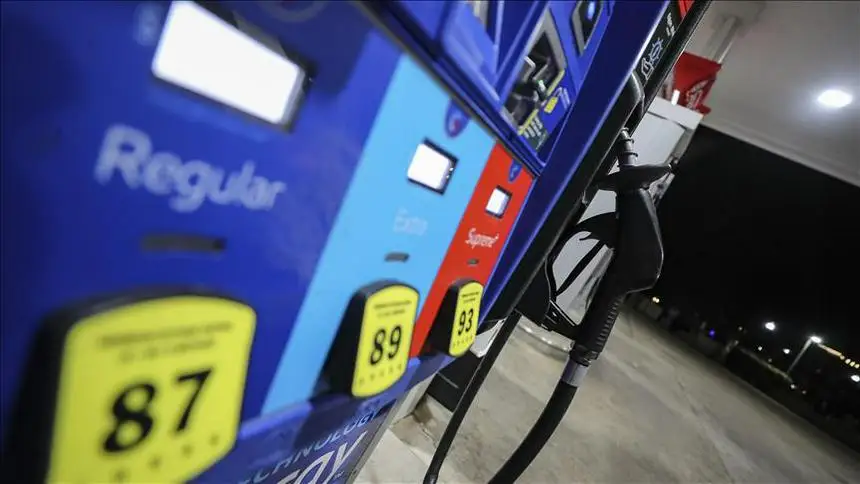 Photo: aa.com.tr
CNN:Kazakhstan facing difficult geopolitical landscape
In a video episode, CNN anchor Richard Quest explains why Kazakhstan faces such complicated geopolitical circumstances.
The journalist delves into the history of Astana and the country's efforts to diversify its economy.
«Kazakhstan is vast and landlocked. On one side is China, the other side is Russia. The supply lines are very tricky,» he said.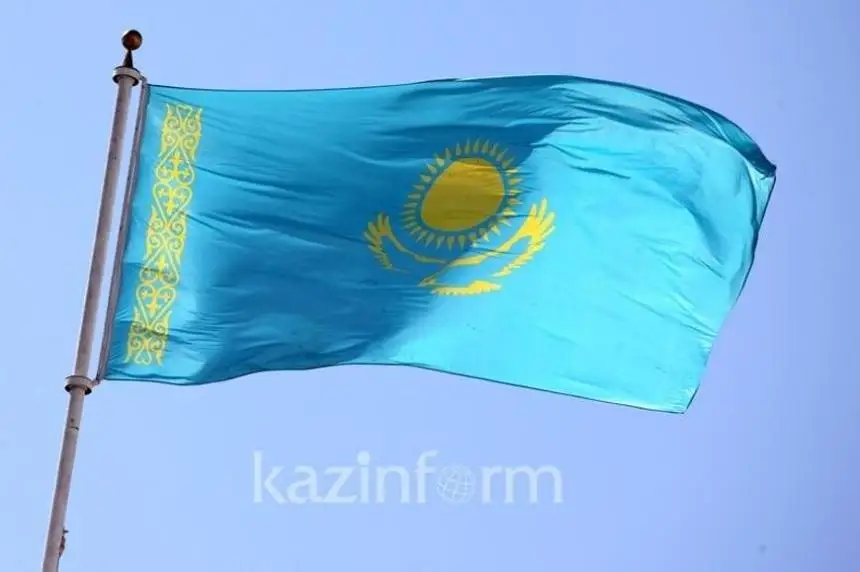 Al Jazeera:Kazakhstan is a bridge between the North, South, East and West
An opinion piece written by Serik Zhumangarin, Kazakhstan's Deputy Prime Minister, was published on June 6 on Al Jazeera. The Kazakh official writes about Kazakhstan's role as a bridge and the hosting of the Astana International Forum.
«It is in this context that on June 8 Kazakhstan's President Kassym-Jomart Tokayev will open the Astana International Forum, a global event aimed at renewing the culture of multilateralism. It is part of our multi-vector foreign policy which seeks to engage countries in the north, south, east and west. The forum will bring people together from across the world and give participants an opportunity to address global challenges and chart a new way forward. We are honoured that one of our guests will be the Emir of Qatar, Sheikh Tamim bin Hamad Al Thani, who will lead a delegation to the forum representing his country,» writes Zhumangarin.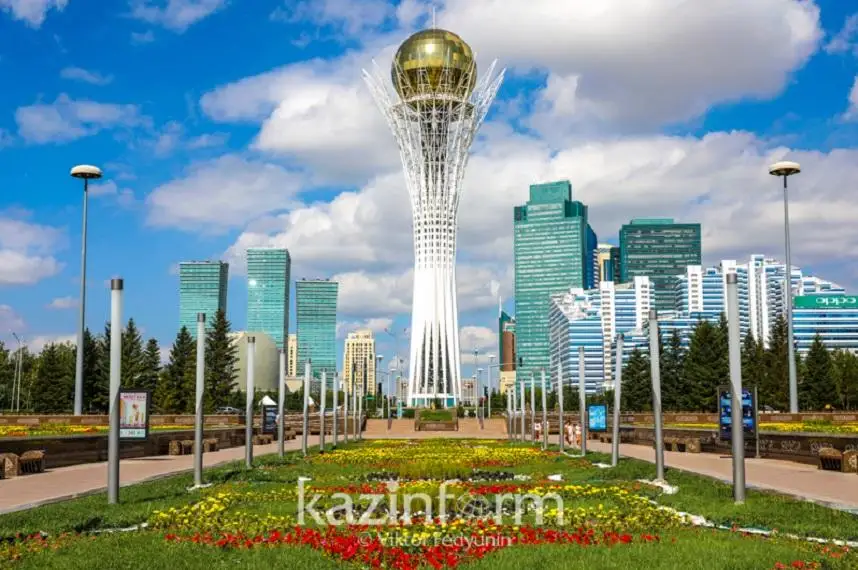 Modern Diplomacy:Kazakhstan hopes to contribute to global peace and security through Astana International Forum
Modern Diplomacy, a European news website, published an article on June 8 about the Astana International Forum.
«Looking at the state of our planet today, it is clear why there is a need to advance multilateralism, international cooperation, and dialogue. The world has become increasingly polarised and divided. Eroded trust in the international law-based order is prevalent and increased calls for the use of weapons to resolve international crises are becoming louder. Global powers are reluctant to find a compromise to enhance global security. Alarmingly, the so-called Doomsday Clock, which attempts to gauge how close humanity is to destroying the world, is currently set at 90 seconds until midnight — the closest to the hour it has ever been. Midnight represents a point of no return – the end of our civilization as we know it. Unfortunately, great powers are currently struggling to reverse this trend,» reads the article.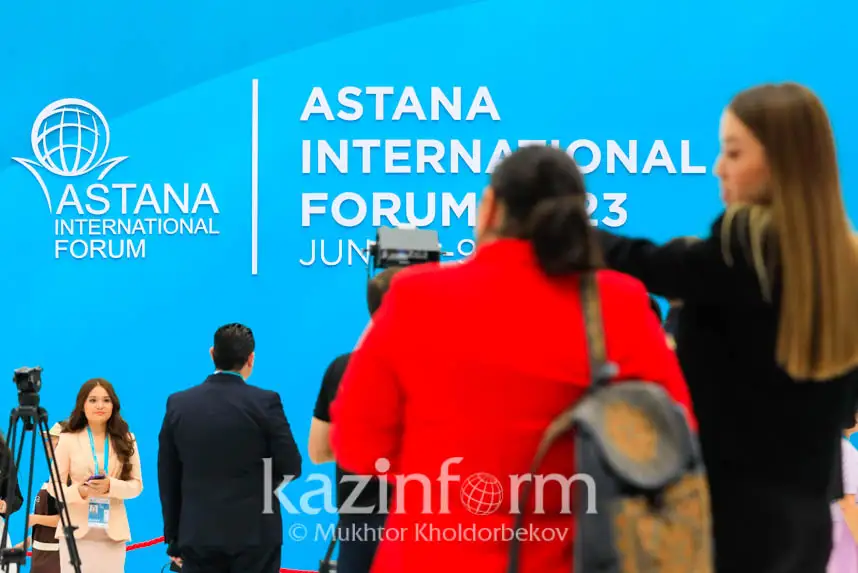 Trend:Kazakhstan aims to become one of the most advanced digital hubs in Eurasia
Baku-based Trend published an article on June 8, citing what President Kassym-Jomart Tokayev said at the plenary session of the Foreign Investors' Council in Astana on June 8.
The agency cited Tokayev, who said digitalization «has already become a determining factor in the competitiveness of entire countries and regions.»
«As the president noted, according to the forecast, within 10 years up to 70 percent of the world's goods and services will be produced using digital technologies,» reads the article.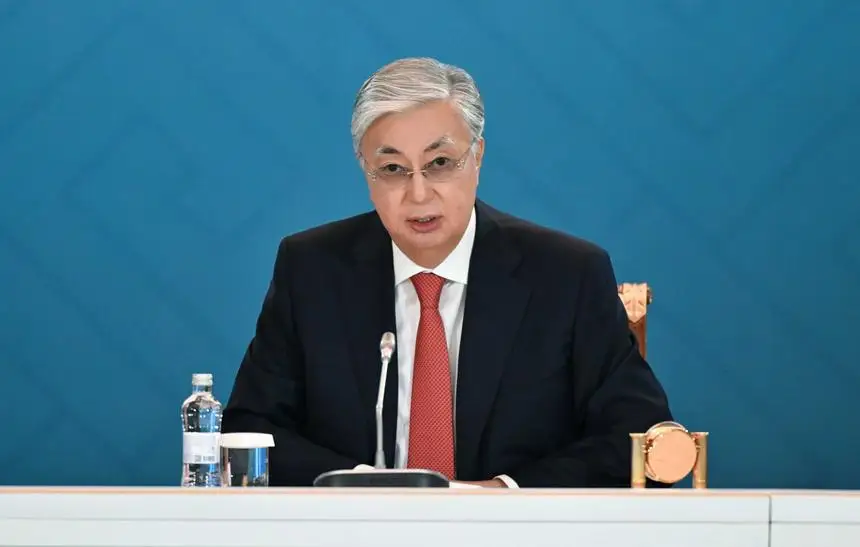 Photo: t.me/aqorda_resmi
Caspian News:Kazakh President says there's potential to raise oil supplies to Germany
Caspian News published an article on June 3, citing President Kassym-Jomart Tokayev, who spoke at the EU-Central Asia summit in Cholpon-Ata in Kyrgyzstan, and who said Kazakhstan could increase oil supplies to Germany via the Druzhba pipeline, President Kassym-Jomart Tokayev said during
«Druzhba is one of the world's longest oil pipelines, stretching from Russia to various destinations in eastern and central Europe,» reads the article.
The media outlet quoted Tokayev, who said, «since the beginning of this year, deliveries for 90,000 tons have already been implemented.»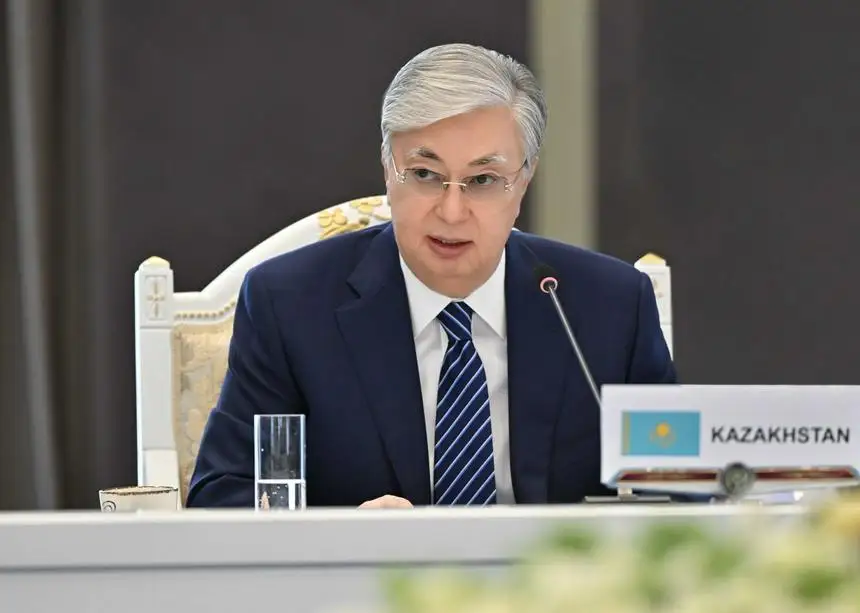 Agenzia Nova:Kazakhstan: Tokayev apre il Forum di Astana e propone di ospitare il vertice Onu sul clima nel 2026
Italian Agenzia Nova published an article on June 8, about the initiative proposed by Kazakhstan's President Kassym-Jomart Tokayev at the Astana International Forum to hold the Regional Climate Summit in 2026 in Kazakhstan.
«The event features more than 100 speakers and participants from more than 70 countries, called to discuss foreign policy and security, development and sustainability, energy and climate change,» writes the agency.
«The Astana International Forum (AIF) opening today in Kazakhstan is a concrete opportunity to work together to address challenges that affect everyone, primarily the environment,» reads the article.
The agency quotes Tokayev, who said, «climate change is among the greatest risks we face and Central Asia is particularly vulnerable.»