17:00, 10 July 2023 | GMT +6
Foreign media on Kazakhstan: prospects with China, upcoming Central Asian forum, Elena Rybakina's rise
ASTANA. KAZINFORM – From the prospects in transit and transport cooperation between Kazakhstan and China, the upcoming Central Asian Security and Cooperation Forum in Astana this week, to the transition to the Latin script of the Kazakh alphabet and Elena Rybakina's rise to prominence, Kazinform presents a review of foreign media coverage about Kazakhstan this week.
Modern Diplomacy:Central Asian Security and Cooperation Forum aims to enhance relations in Asia
Modern Diplomacy, a leading European media outlet offering political commentary, policy inquiry, in-depth interviews, and special reports, published an article on July 5, written by Kazakhstan's Deputy Foreign Minister Roman Vassilenko, about the upcoming Central Asian Security and Cooperation Forum in Astana on July 13-14.
«Central Asia, a large region of nearly 80 million people, is at a crossroads surrounded by significant opportunities as well as risks. The European Bank for Reconstruction and Development projects that the economies of the five Central Asian countries – Kazakhstan, Kyrgyzstan, Tajikistan, Turkmenistan, and Uzbekistan – will grow by at least 5.2 % on average in 2023 and 5.4 % in 2024. This trajectory has been in place for two decades, which is undoubtedly welcome news. Over the past 20 years, Central Asian countries' GDP has grown more than sevenfold at an average rate of 6.2%, which is faster than in most developing countries and more than twice as fast as the world as a whole,» writes Vassilenko.
The forum is expected to explore the rapidly growing Asia and delve into the topics such as global and regional politics, economy, human capital, climate change, digital transformation, and governance. It will bring together leading international and Kazakh experts, as well as government and business representatives from around 30 countries.
Global Times: China, Kazakhstan to complete feasibility study for new rail line on the border as BRI boosts infrastructure development: senior Kazakh official
Global Times, a Chinese state-run newspaper, published an interview with Marat Karabayev, Minister of Industry and Infrastructure Development of Kazakhstan, on July 9. Karabayev said key area of cooperation between Kazakhstan and China is the development of transit and transport infrastructure.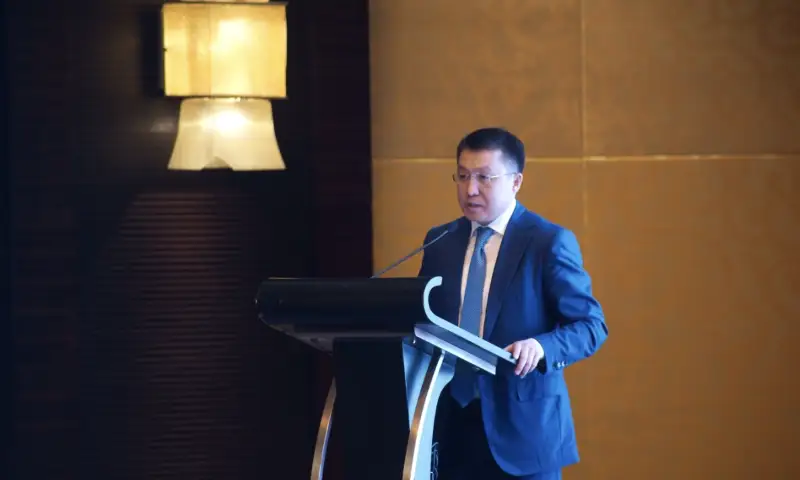 «During his recent intensive business trip to China, with the clear goal of promoting bilateral cooperation and attract investments, Karabayev has given high recognition to Kazakhstan's fruitful cooperation under the joint construction of the BRI, and the transportation sector is an important part of it, with completed facilities producing positive outcomes and new ones to look forward to,» reads the article.
Dawn:Business community welcomes direct air link with Kazakhstan
This article published on July 9 in Dawn, a Pakistani newspaper, is about the launch of a new direct air link between Pakistan and Kazakhstan. The article discusses the potential benefits of the link for businesses and tourists from both countries.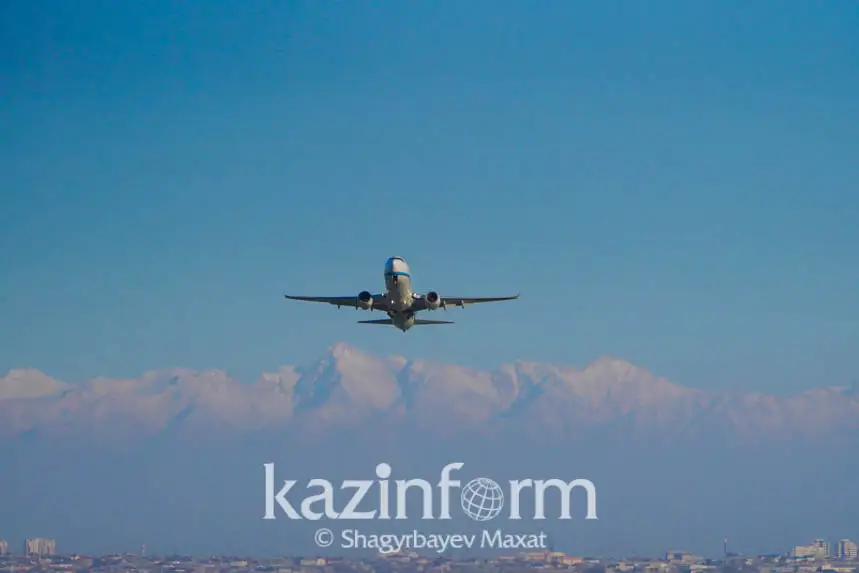 «The Federation of Pakistan Chambers of Commerce and Industry (FPCCI) and other business bodies have welcomed the commencement of a direct air link between Pakistan and Kazakhstan on Saturday as it would help enhance bilateral economic cooperation. It would prove to be useful in forging mutual business and economic integration with Kazakhstan and other Central Asian states. FPPCI President, Irfan Iqbal Malik, said while talking to this agency. He said two flights in a week from Almaty, the industrial hub of Kazakhstan, to Lahore, would help enhance economic activities,» reads the article.
Anadolu Agency:Uzbek president ratifies border deal with Kazakhstan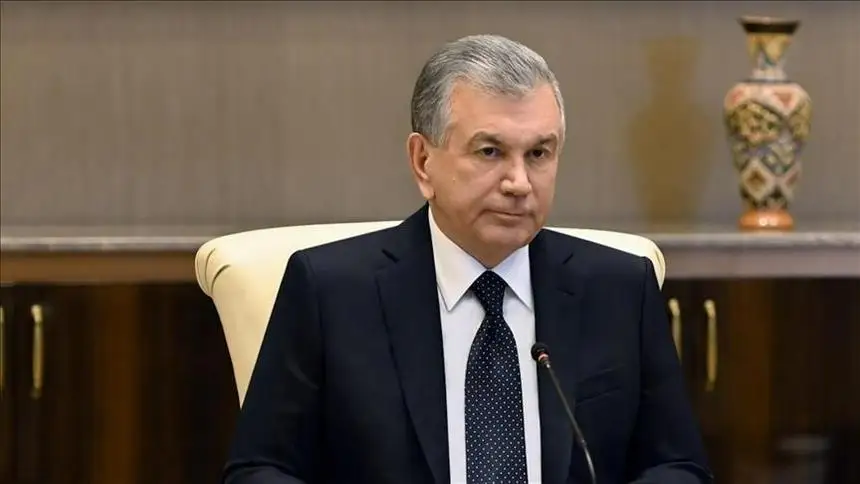 Anadolu Agency reported on July 3 that Uzbek President Shavkat Mirziyoyev signed a bill ratifying a demarcation agreement signed with Kazakhstan last year.
The article discusses the importance of the agreement for both countries, as well as the potential for further cooperation.
«On Dec. 22, 2022, Mirziyoyev and his Kazakh counterpart Kassym-Jomart Tokayev signed an agreement on border demarcation between the two countries following talks in the Uzbek capital Tashkent,» reads the article.
Guardian:Elena Rybakina's rise to prominence fuelled by Kazakhstan's tennis dream
This article from The Guardian is about Elena Rybakina, a Kazakh tennis player, discussing Rybakina's background, and her rise to prominence, and the challenges faced by the Kazakhstan Tennis Federation.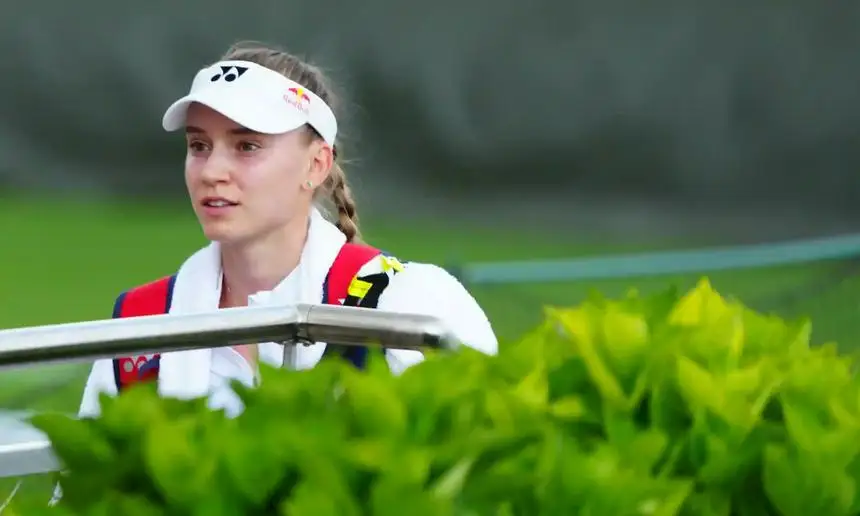 «As the final days of high school beckoned for Elena Rybakina five years ago, she found herself at a crossroads in her life. Rybakina had enjoyed a strong junior career that saw her reach No 3 in the world, but she still had to decide whether to throw herself into the meat grinder of professional tennis or take up one of the countless scholarship offers she received from universities across the United States,» reads the article.
Arab News: Kazakhstan's Air Astana opens ticket sales for new Jeddah flights
Arab News, a Saudi Arabian newspaper, published an article on July 4 about Kazakhstan's Air Astana opening sales for a new direct flight from Almaty to Jeddah.
«This direct flight service between the Saudi port city and Kazakhstan's largest metropolis will commence from Oct. 1, with initial services operating on Wednesdays and Sundays, the airline said in a press release,» reads the article.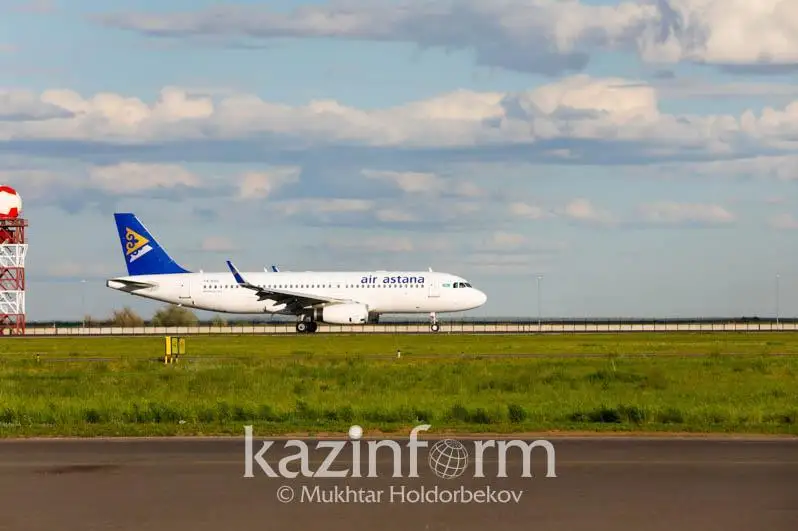 The media outlet cites Adel Dauletbek, vice president of marketing and sales at Air Astana, who said, «Saudi Arabia has a rich and diverse cultural heritage, which will be interesting not only for the pilgrimage of Muslims to the holy cities of Makkah and Madinah but also for tourists looking to visit cultural, historical and natural sites on the Red Sea.»