10:00, 16 September 2023 | GMT +6
Foreign media on Kazakhstan: religious congress, nuclear ambitions, delay in Tengiz production
From President Kassym-Jomart Tokayev's take on the role of religious leaders, Kazakhstan's nuclear energy development to the delay in oil production at the country's major Tengiz field, Kazinform presents a review of foreign media coverage about Kazakhstan this week.
The Jerusalem Post: Religious leaders can help bring about world peace - opinion
An article written by President Kassym-Jomart Tokayev was published in the Jerusalem Post on September 14, where the Kazakh leader discusses the role of religious leaders at a time of «rising international tensions and erosion of the global order.»
«In this atmosphere of tension and increasing geopolitical turbulences, it is vitally important to develop new approaches to strengthening inter-civilizational dialogue and trust. Diplomacy is, undoubtedly, key to facilitating cooperation. Kazakhstan has always supported solving disputes exclusively at the negotiating table based on the UN Charter. Our country has consistently promoted principles aimed at achieving lasting peace, security, and sustainable progress across the world,» writes Tokayev.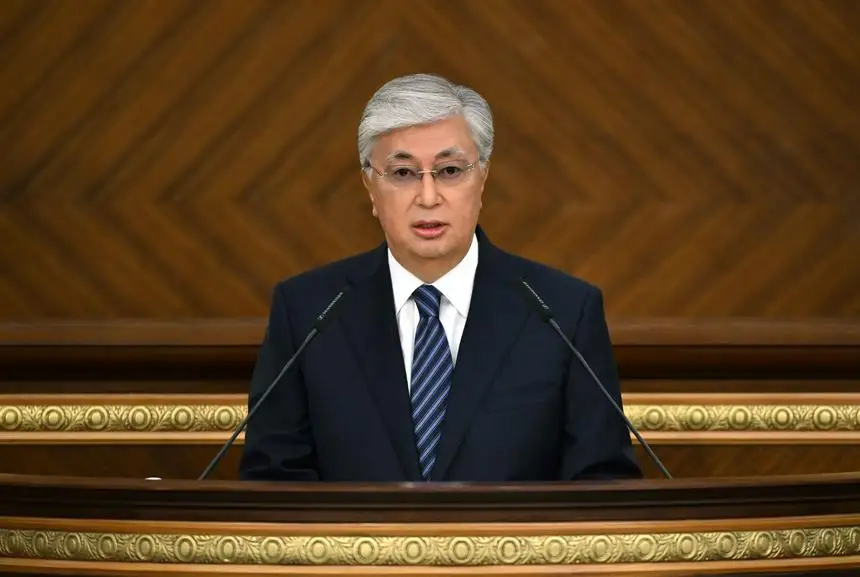 He continues to write that he is «proud» of Kazakhstan's initiative to host the Congress of Leaders of World and Traditional Religions since 2003.
Euronews: This is why Kazakhstan's nuclear energy ambitions should matter to the West
Euronews published an analytical piece on September 11, focusing on Kazakhstan's decision to hold a referendum to determine the construction of the nation's first nuclear power plant, announced by President Kassym-Jomart Tokayev in his address to the nation on September 1.
The news agency notes this decision aligns with the growing global discourse on sustainable energy solutions and arrives at a critical juncture. The proposed project carries substantial implications, touching upon themes such as energy security, economic development, environmental responsibility, and geopolitical influence, extending its significance well beyond the borders of this Central Asian nation.
«As the world's top uranium producer, the country is sitting on an energy goldmine. The development of a nuclear power plant would not merely represent an economic venture but could serve as an insurance policy against future energy uncertainties. In particular, Kazakhstan faces a projected electricity shortage in the southern part of the country, and a nuclear facility could contribute 2,800 MW to its grid,» writes Euronews.
Bloomberg: Chevron Sees Huge Kazakh Oil Expansion Delayed to End-2024
Bloomberg published an article on September 12 discussing the delay in the oil expansion plans of Chevron, which operates major oil fields in Kazakhstan.
«The full startup of a project to expand production at Chevron Corp.'s giant oil field in Kazakhstan is set to be pushed back until the end of 2024 due to delays in the final stages of the $45 billion development,» reads the article.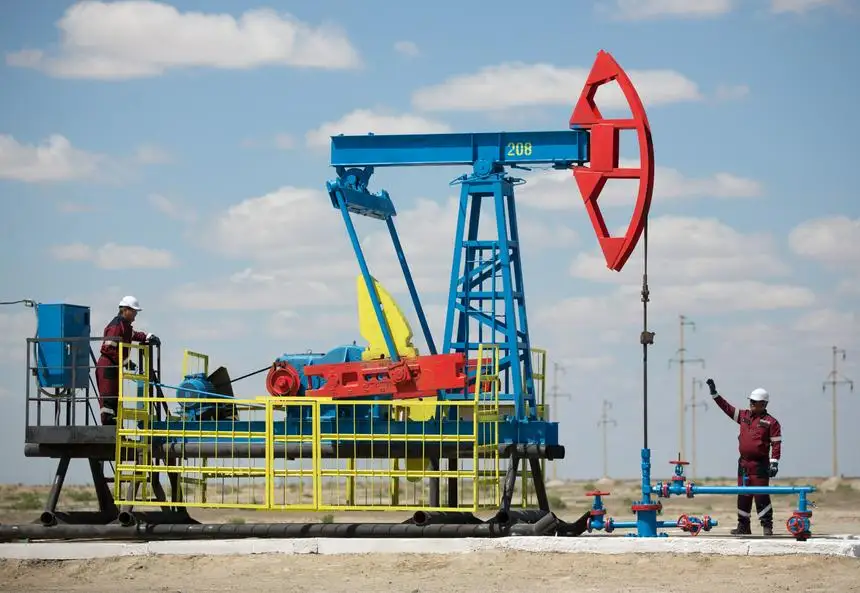 The author mentions the Tengiz Future Growth Project, which is expected to expand output at Kazakhstan's Tengiz field by 260,000 barrels a day, or about 40%, and notes the growing importance of Kazakh crude exports for Europe.
Modern Diplomacy: Navigating Kazakhstan's New Economic Landscape for Foreign Investment
Modern Diplomacy, a European online magazine on international relations, diplomacy, and current affairs, published an article on September 11 discussing Kazakhstan's extensive plan for economic reforms and a new economic direction announced by President Kassym-Jomart Tokayev in a recent state-of-the-nation address.
These reforms carry significant implications for foreign investment and the country's economic relations with other nations. Key highlights of this plan include a focus on industrialization, economic diversification, transitioning towards green energy, simplifying tax regulations, and promoting transparency and fairness in governance.
«The President has wisely understood the necessity of diversification and self-sufficiency. By setting an ambitious task of developing areas like deep processing of metals, oil, gas and coal chemistry, and heavy engineering, Kazakhstan is setting itself up as a lucrative destination for sector-specific investments. At the same time, the stress on accelerating development in the manufacturing sector augments well with global trends where manufacturing is making a strong comeback in the post-COVID period,» writes the magazine.
Anadolu Agency: Türkiye, Kazakhstan cooperation expanding each day in array of areas: Turkish foreign minister
Anadolu Agency reported on September 11 about the meeting between Kazakh Deputy Prime Minister and Foreign Minister Murat Nurtleu and Turkish Foreign Minister Hakan Fidan, who was on an official visit to Kazakhstan this week.
The agency quotes Fidan, who said, «we should draw strength from the trust and understanding provided by our fraternal bond and make our relationship even more beneficial for both sides.»
«He said both sides are working to deepen cooperation in the energy sector based on common interests and a comprehensive strategy. Reminding that the 10th summit of the Organization of Turkic States (OTG) will be held in Kazakhstan in November, Fidan said Türkiye will continue to support Kazakhstan during this period,» reads the article.
Trend: Special economic zone in Kazakhstan to be upgraded for Turkic states
Trend, a Baku-based news agency, published an article on September 14 covering the 12th meeting of the Organization of Turkic States (OTS) Ministers of Trade and Economy and the 14th meeting of the Working Group on Economic Cooperation in Istanbul.
The OTS members, including Kazakhstan, decided to create a special economic zone (TURAN) in Kazakhstan, reports the agency, citing Turkish Trade Minister Omer Bolat.
Quoting the minister, Trend writes, «as a result of our ministerial meeting today, we agreed to introduce new generation tools, such as the signing of the Digital Economy Partnership Agreement between Member States and the creation of the TURAN Special Economic Zone, which in turn will strengthen economic and trade cooperation between our countries.»
Interfax: Kazakhstan ready to boost non-resource exports to Hong Kong - Trade Ministry
Interfax reported on September 14 that Kazakhstan is ready to increase non-resource exports to Hong Kong by over $600 million, referring to Kazakh Trade and Integration Minister Arman Shakkaliyev, who addressed the 8th One Belt, One Road summit in Hong Kong.
«Trade turnover with the special economic region is growing rapidly: last year bilateral trade between Kazakhstan and Hong Kong surged 91% to reach $51.8 million. We are ready to increase non-commodity exports (...) to Hong Kong by 100 commodity items worth over $600 million,«writes the agency, citing Shakkaliyev.