12:18, 01 June 2023 | GMT +6
Head of State visits Innovative Art Center in Almaty
ALMATY. KAZINFORM – President Kassym-Jomart Tokayev visited the Innovative Art Center for school-aged children located in Nauryzbai district of Almaty city on the second day of his working trip, Kazinform cites the Akorda press service.
The center offers aspiring scientists, artists, and ecologists a host of creative hobby clubs to attend.
During the visit, the Head of State familiarized with the work of a model-aircraft club, a renewable energy sources laboratory, a virtual laboratory and other facilities.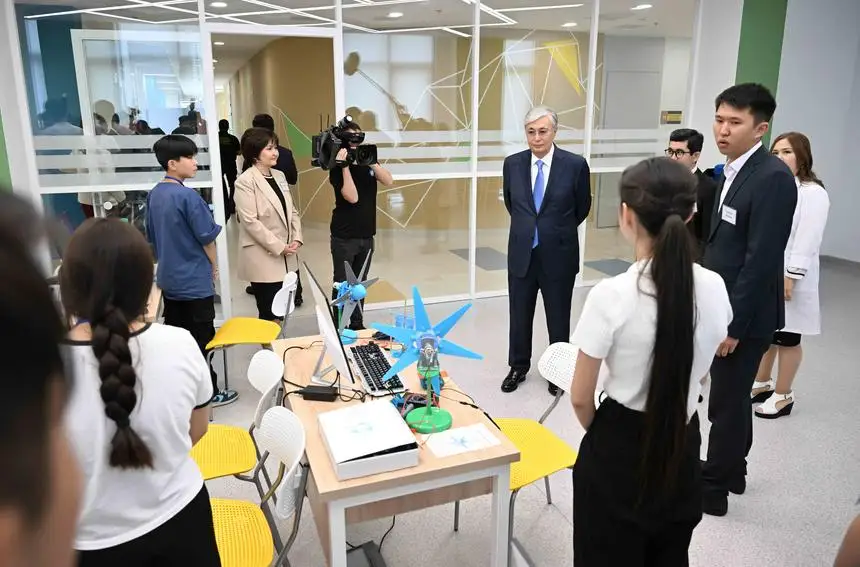 After familiarizing with the facilities and work of the center, President Tokayev had a chat with schoolchildren and congratulated them on the International Day for Protection of Children. He noted there should be as many such creative centers as possible across the country.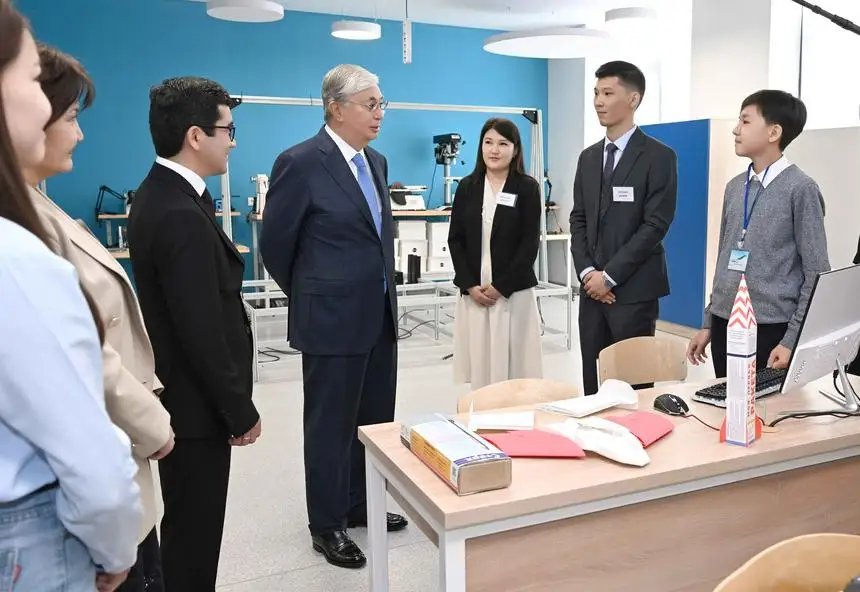 The Head of State urged children to follow their hearts and do what they really like, eventually, it will help them achieve huge success in life and recognition in the society. In conclusion, he wished them success in their studies.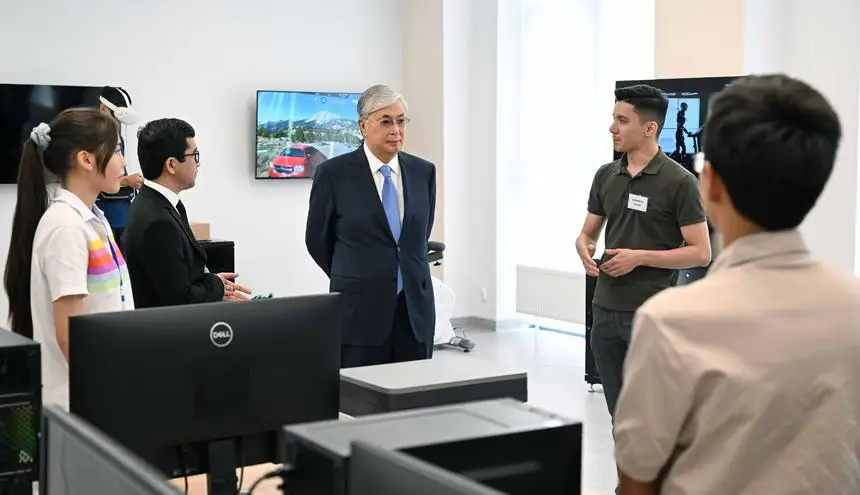 Deputy akim (mayor) of Almaty city Assem Nussupova reported to the President on the development of the sphere of additional education. In her words, nowadays there are 17 state additional education institutions operating in the city. Of 320,000 school-aged children, only 10 per cent attend hobby clubs and do sports for free. One more Innovative Art Center was built in Alatau district of the city at the instruction of the Head of State.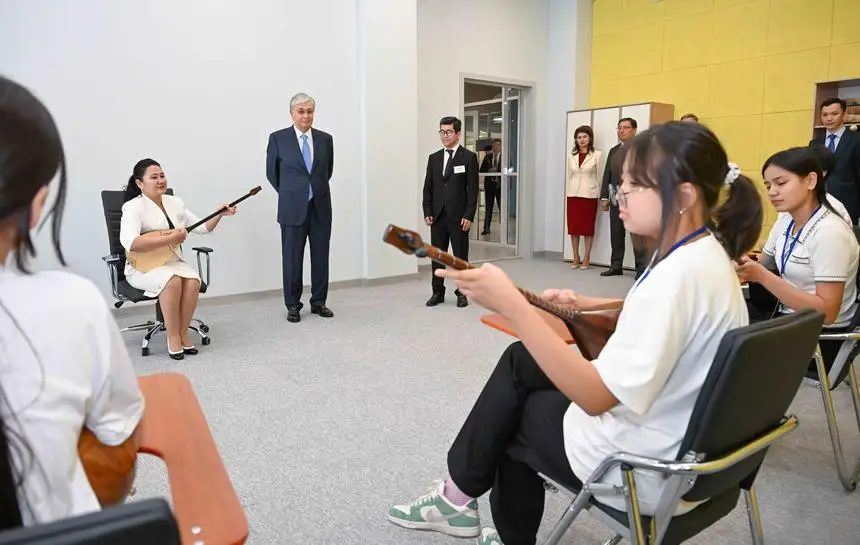 Modern art centers are to be constructed in Turksib and Bostandyk districts. Local authorities plan to increase the percentage of children attending additional education courses by 25 per cent by 2025.