15:51, 27 September 2023 | GMT +6
International Turkic Culture and Heritage Foundation, Kyrgyz National University sign MoU on cooperation
The International Turkic Culture and Heritage Foundation and Kyrgyz National University named after Yusuf Balasagun have signed a Memorandum of Understanding on Cooperation in Kyrgyzstan, AZERTAC reports.
The document was signed by President of the Turkic Culture and Heritage Foundation Gunay Afandiyeva and Rector of Kyrgyz National University Tolobek Abdyrakhmanov.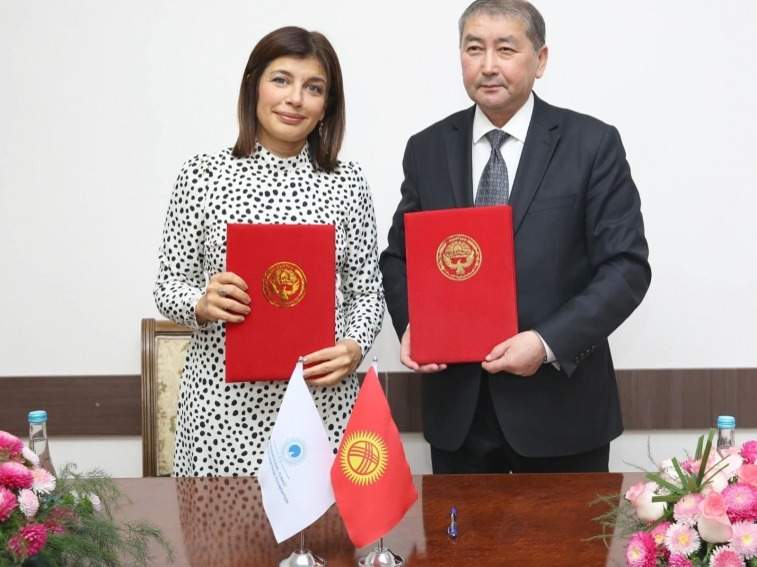 The Memorandum envisages opening of the "Turkish Heritage Center" and "Journalism Center of Turkic-Speaking Countries" at the Kyrgyz National University.
The sides also discussed cooperation between the Foundation and the Kyrgyz National University towards promoting the centuries-old values of the Turkic peoples.
The two hailed the signing of MoU as an important step towards the beginning of effective cooperation and mutual realization of common goals.
Azerbaijan`s Ambassador to Kyrgyzstan Latif Gandilov, as well as Kyrgyz representatives of the International Turkic Culture and Heritage Foundation Mirbek Karibayev and Nazgul Omurzakova attended the meeting.