08:00, 04 June 2023 | GMT +6
June 4. Today's Birthdays
ASTANA. KAZINFORM - Today's Birthdays is the one-stop shop where you can learn about prominent Kazakhstani people who were born on the 4th of June, Kazinform reports.
NAMES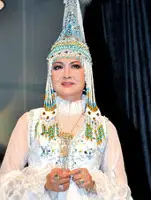 Nurzhamal Ussenbayeva (1959)
- opera singer (coloratura soprano), people's artist of Kazakhstan, holder of the Gino Bechi Prize at the Tenor Viñas Competition in Barcelona.
Born in South Kazakhstan region, she graduated from the Shymkent Musical College, Kurmangzay Almaty State Conservatory.
She toured Italy, Spain, and Japan, and gave her sole concert in the Carnegie Hall, New York.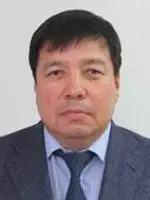 Abai Turikpenbayev (1964)
- Chairman of the Board of the Aktau Sea Commercial Port.
Born in Shymkent city, he graduated from the Kirov Kazan Chemical and Technological Institute, Eurasian Institute of Market.
He took up his current post in February 2017.