08:00, 07 June 2023 | GMT +6
June 7. Today's Birthdays
ASTANA. KAZINFORM Today's Birthdays is the one-stop shop where you can learn about prominent Kazakhstani people who were born on the 7th of June, Kazinform reports.
NAMES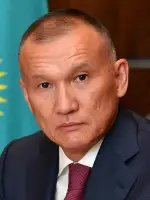 Berik Imashev
(1960) is a political figure in Kazakhstan.
Born in Almaty is a graduate of the Lomonosov Moscow State University.
In 2012-2016 he acted as the Kazakh Justice Minister, and served as the chairman of the Central Election Commission of Kazakhstan in 2016-2022.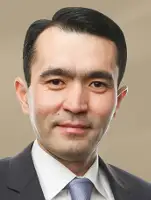 Yerzhan Yerkinbayev
(1982) is the Vice Minister of Culture and Sports of Kazakhstan.
Born in Zhambyl region is a graduate of the Kazakh State Law Academy, Almaty Economic University, and HEC Paris Business School.
Has been working since October 2021.