09:13, 17 April 2023 | GMT +6
Kazakh delegation hands humanitarian aid to Afghanistan
KABUL. KAZINFORM The Kazakh delegation led by Vice Prime Minister-Trade Minister Serik Zhumangarin visited the capital city of Afghanistan, Kabul, Kazinform quotes the Facebook account of Aibek Smadiyarov, the Kazakh Foreign Ministry's official spokesperson.
The delegation handed humanitarian aid to the people of Afghanistan pursuant to the tasks of the Head of State.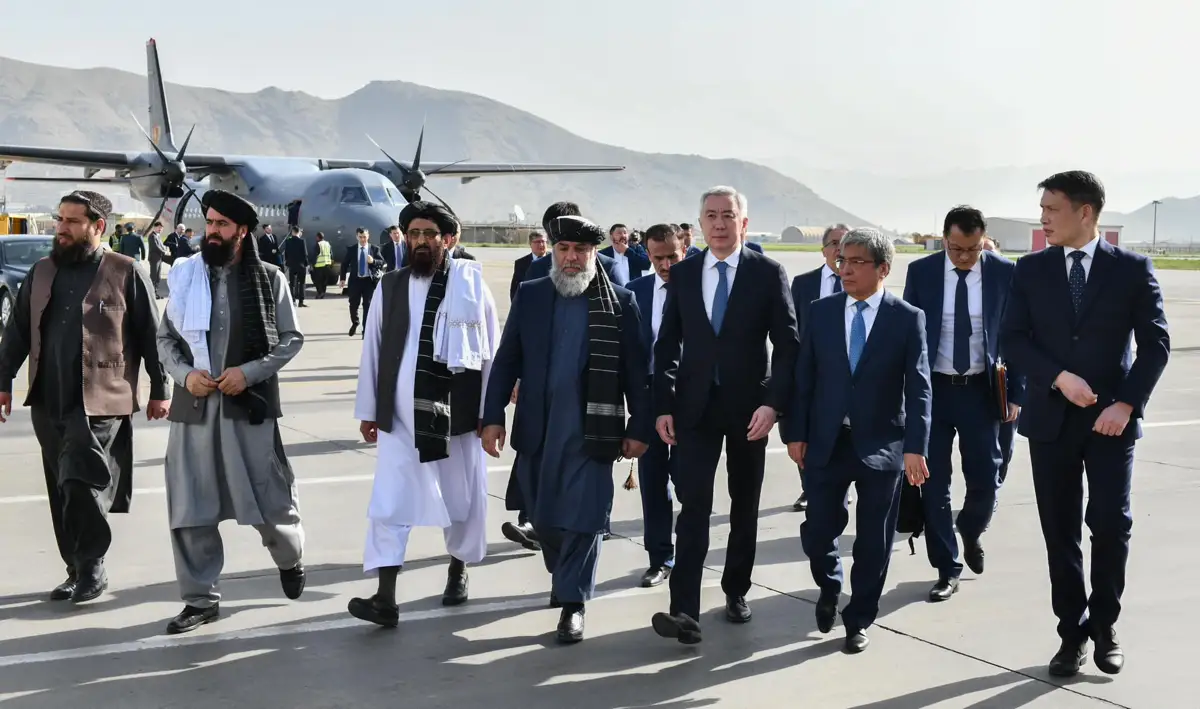 Besides, Kazakh and Afghan businessmen held there a special trade and business forum. As stated there, the trading house of Kazakhstan will open in Afghanistan.
He added Kazakhstan mainly supplies Afghanistan with wheat flour, wheat-rye flour, wheat, railway locomotives, flax seeds and sunflower oil.
«Since the international community understands that the economic collapse and humanitarian crisis in Afghanistan can't be allowed, we need to restore and develop trade and economic ties with this country. It is necessary to note the importance of implementing infrastructure projects, as one of the vectors for the development of relations between Kazakhstan and Afghanistan, especially in the sphere of integration processes in Central and South Asia,» he noted.