16:49, 09 June 2023 | GMT +6
Kazakh Health Minister, Power International Holding Chairman agree to build medical hub in Astana
ASTANA. KAZINFORM – Kazakh Health Minister Azhar Giniyat met with Moutaz Al-Khayyat, Chairman of Power International Holding (Qatar), within the Astana International Economic Forum, Kazinform has learnt from the press service of the health ministry of Kazakhstan.
«We attach great importance to the investment cooperation with Qatar in the health sphere. Kazakhstan takes all necessary measures regarding the construction of a medical hub in Astana,» said Kazakh health minister Giniyat during the meeting.
She expressed her confidence that the signing of a framework agreement today, and later an agreement on investments will serve as an impetus to the development of Kazakh-Qatari relations in the area of biomedical research, medical education, based on interdisciplinary cooperation between doctors and clinical researchers, as well as medical tourism.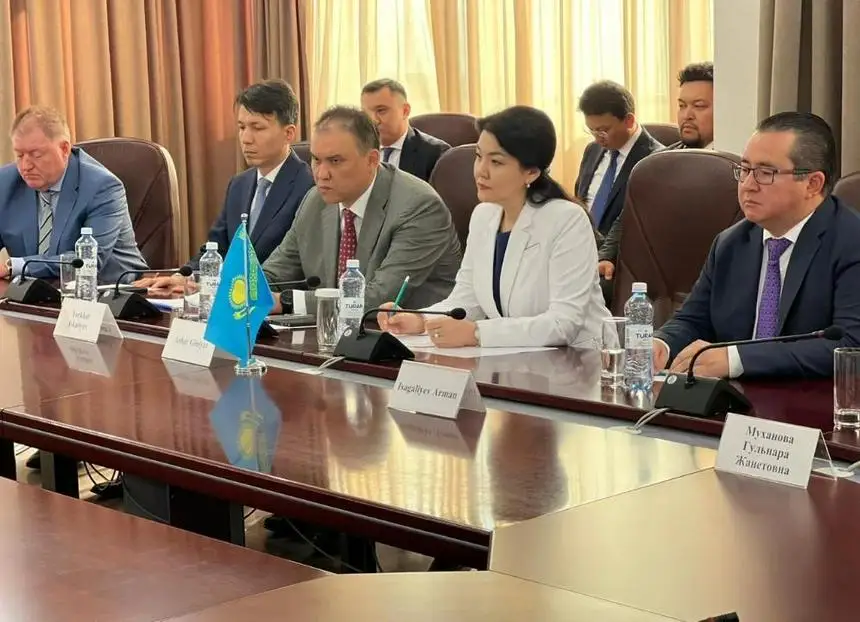 As part of the construction of a medical hub in Astana, Kazakhstan's company Cynosure together with the Qatari holding are to promote the accumulated experience and scientific achievements of the international medical operator Sedars Sinai in Kazakhstan.
Chairman of Power International Holding Moutaz Al-Khayyat believes once built the medical hub will be among the advanced health facilities in Kazakhstan, using the latest medical technologies and teaching best practices to local personnel.