19:38, 23 October 2019 | GMT +6
Kazakh President, National Public Confidence Council members meet
NUR-SULTAN. KAZINFORM The Head of State met with the National Public Confidence Council members, the Akorda press service reports.
At the meeting with well-known human rights advocate and lawyer Aiman Umarova debated were human rights protection, legislative improvement issues. In particular, she brought up the point of decriminalizing Article 130 and introducing amendments to Article 174 of the Criminal Code of Kazakhstan.
Kassym-Jomart Tokayev and political analyst Daniyar Ashimbayev discussed proposals on tightening monitoring of state programs realization and the activity of the Single Pension Savings Fund through active involvement of the expert community and public.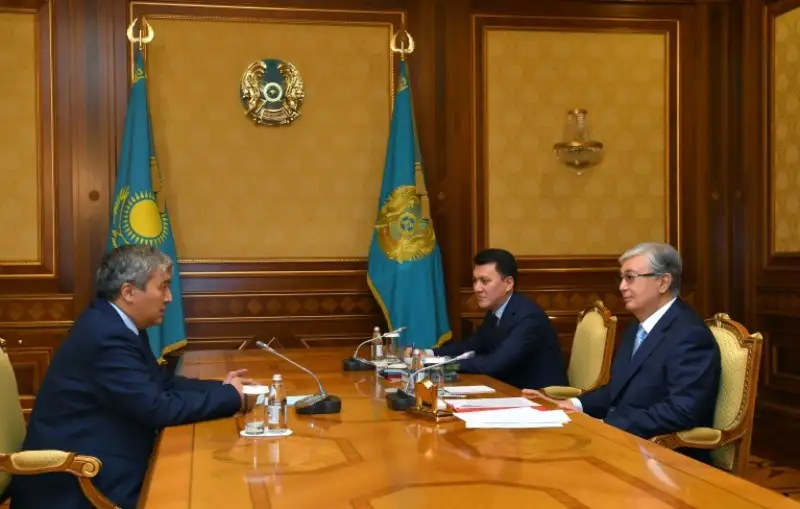 The talks with public figure Auyt Mukibek focused on migration and migration legislation improvement issues.