20:23, 06 June 2023 | GMT +6
Kazakh Senate Chairman Ashimbayev, Knesset Speaker Amir Ohana meet
JERUSALEM. KAZINFORM - Chairman of the Senate of the Kazakh Parliament Maulen Ashimbayev arrived in Israel for a visit, during which he met with Speaker of the Knesset Amir Ohana. The sides outlined prospects for further strengthening interparliamentary cooperation between the two countries in different areas, Kazinform has learnt from the press service of the Senate.
Welcoming the Knesset Speaker, Ashimbayev stressed that Israel is one of the key partners of Kazakhstan in the Middle East. He drew the attention of his interlocutor to the importance to further step up interparliamentary cooperation and outlined his vision of development of interaction between the parliaments in the field of law-making for the upcoming period.
«Cooperation between the Kazakh Parliament and the Knesset is an essential part of bilateral relations. We're interested in your experience in law-making, including legal support of social and economic and innovative development, parliamentary oversight. We're keen on exchanging experiences in these fields and others. Establishment of working contacts between relevant committee of the Senate and Knesset, as well as the deputies from the Friendship Groups could become a practical step in this direction,» said Ashimbayev.
The meeting also focused on the results of the large-scale political modernization carried out in Kazakhstan at the initiative of President Kassym-Jomart Tokayev. For his part, Speaker of the Knesset Amir Ohana commended the social and political changes carried out in Kazakhstan and took an interest in expanding cooperation in all the areas.
The Kazakh Senate Speaker also noted huge potential the countries have in developing trade and economic and cultural and humanitarian ties. Ashimbayev placed special attention to the attraction of direct foreign investments.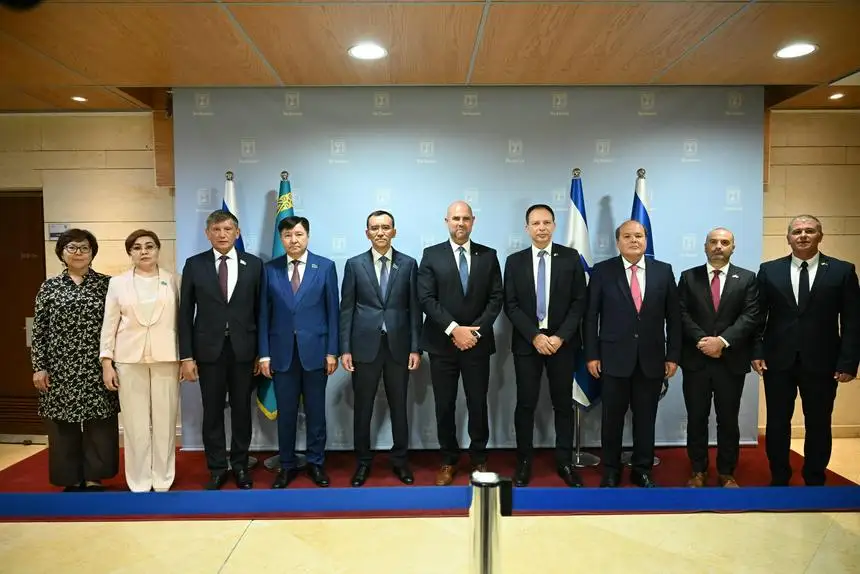 «Upon the Head of State's initiative, Kazakhstan carries out large-scale reforms aimed at diversifying the national economy. Work is ongoing to create favorable conditions for foreign investors. We're interested in joint projects, primarily, in agriculture, green energy, and medicine. Kazakhstan is the ninth largest country in the world in terms of territory. We need new technologies to develop such a vast territory and agriculture,» he said.
The interlocutors also discussed Israel's experience in construction of desalination facilities, water control and accounting systems, and water management development.