15:49, 09 June 2023 | GMT +6
Kazakhstan can tremendously profit from carbon-free transition – Head of OECD Eurasia Division
ASTANA. KAZINFORM - William Tompson, Head of OECD Eurasia Division, a distinguished guest of the Astana International Forum 2023 (AIF), sat down with Jibek Joly TV host Kunsaya Kurmet to talk about what the future holds for Kazakhstan-OECD partnership and how Kazakhstan can become a country where transport connectivity generates new activity and trade, Kazinform correspondent reports.
During the interview William Tompson pointed out that the Organization for Economic Co-operation and Development (OECD) has been working on trade and transport connectivity challenges in Kazakhstan and Central Asia for a number of years, reminding that OECD first big report was launched at the AIF in 2019 with the support of Kazakhstan.
«We are now working on a second phase of that work which is mostly focused on the trade side, because the previous work was concentrated on transport infrastructure and transport policies. We are also working on a particular project on the Middle Corridor and there are specific themes that come out of both of those and they are perhaps the most important messages we have. The first is that one must never focus on the transport and infrastructure to the exclusion of issues like trade policy and trade facilitation, because the aim is to become integrated, not just connected,» he said.
He went on to emphasized that the aim is for Kazakhstan not to be a transit country through which other people are shipping goods on very fast trains. The aim is to become a country where that transport connectivity generates new activity, new trade in Kazakhstan and in the region. And linked to that therefore is the need to address a lot of concerns of the private sector about conditions for doing business and also to make sure that improvements in physical connections and transport are accompanied by better trade facilitation, simpler border procedures, standardization and harmonization of standards. There is a tremendous amount that can be done to help make Central Asia as a whole a more integrated economy.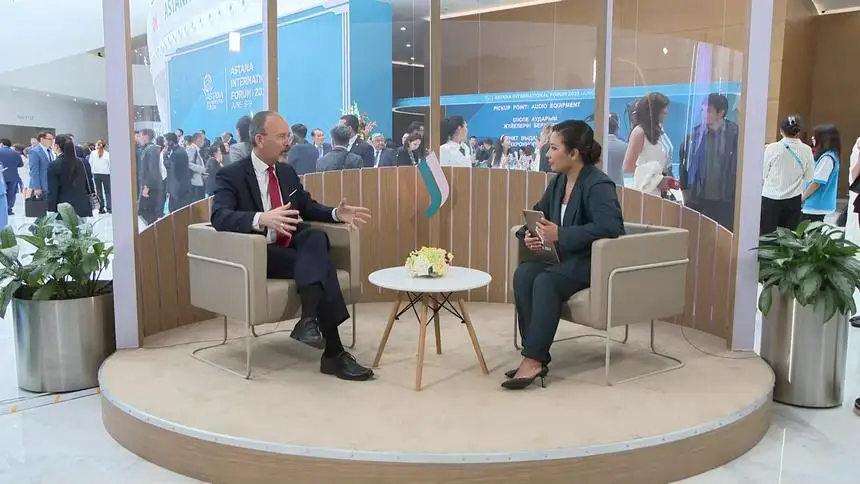 The Head of OECD Eurasia Division also talked about how the potential of the Middle Corridor initiative.
«As a trade and integration route it has a tremendous potential. In other words, it's potential is not simply to ship goods from China to Europe and from Europe to China, but to generate trade and activity in all of the countries that are but the Trans-Caspian International Transport route,» William Tompson said of the Middle Corridor.
When asked about the current economic and social development in Kazakhstan, the speaker noted that the country has weathered the last big shocks rather well.
«The country has been subjected to a number of major shocks in the last decade and more – the global financial crisis, the commodity price collapse in the middle of 2010s, the pandemic, etc. It has shown admirable resilience, but there is a worrying trend here. After each of these shocks when growth is recovered the trend rate of growth has been a bit lower than before the shock. There is a kind of longer-term slowing trend and, in particular, we see that not just in economic growth but in productivity. And that is absolutely critical, because the issue is not just the overall GDP number of Kazakhstan. It's creating more and more productive jobs for people to live lives they want to live to realize their talents and ambitions,» he stressed.
According to Tompson, the diversification agenda is absolutely central not because Kazakhstan couldn't grow GDP and export successfully with a less diversified growth market. But that reliance on the primary sector doesn't generate all that many jobs and it needs to develop new sectors generating high productivity employment for its people.
Kazakhstan, in his words, needs to diversify its economy because primary resources will remain vital as they should and in some ways they can evolve. «I think there is a tremendous potential in the mining sector. We know that the age of hydrocarbons is coming to an end. But the net zero transition, the carbon free transition is going to require a lot more lithium and other rarer some critical minerals with which Kazakhstan is endowed. So I think there is a tremendous potential for Kazakhstan to profit from that transition in one sector even though another sector that has been very important will be on its way out. But at the same time more competitive tradable activities that generate high value-added jobs will be critical because mineral mining like hydrocarbon production is capital intensive, it doesn't generate that many jobs,» he said.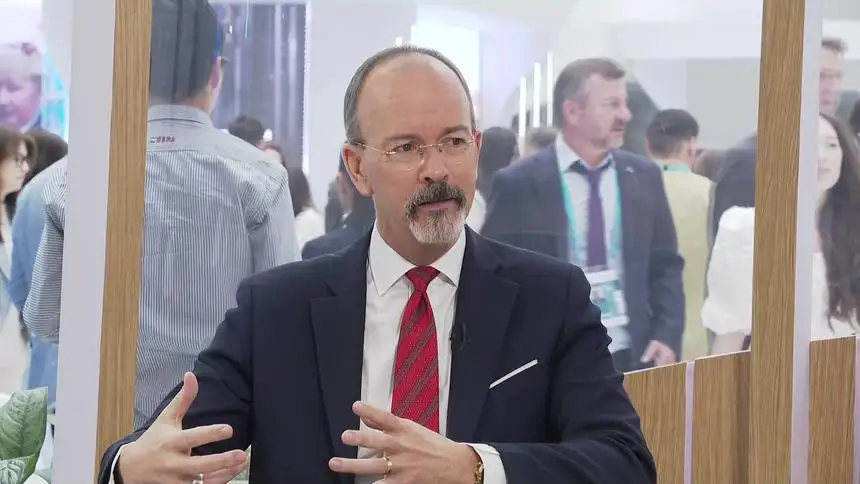 As to the OECD's partnership with Kazakhstan, its Head of Eurasia Division reminded that at the end of last year the Head of State visited the OECD and the Secretary General and President Tokayev signed a memorandum of understanding which also has an action plan to take OECD and Kazakhstan forward over the next few years and those priorities include issues around the reform of the state and enterprise sector which is critical to creating conditions for diversification.
«We continue to work on trade and transport connectivity. We continue to work together on public governance and anti-corruption which is absolutely critical particularly for small firms. The burdens of inadequate public services or of corruption – these are the things that big oil companies, big mining companies can deal with. They have the resources, they have the political muscle. They are death to the emerging small and medium enterprises. Our action plan is in many ways structured around the very priorities we discussed around productivity and diversification,» he said in conclusion.