13:40, 29 April 2023 | GMT +6
Kazakhstan earns 3rd gold at Asian Para Judo Championships
ASTANA. KAZINFORM – Alfiya Tlekkabyl earned third gold at the Asian Judo Championships in the Kazakh capital, Kazinform has learned from the Para Judo Federation.
Tlekkabyl won -57kg gold in the J1 class for blind para judokas by defeating another Kazakh judoka Dilorom Dilkhanova and Hosiothan Poziljonova of Uzbekistan.
This is the first time Alfiya, 16, is taking part in the Asian Championships as she has joined the Kazakh national para judo squad just recently.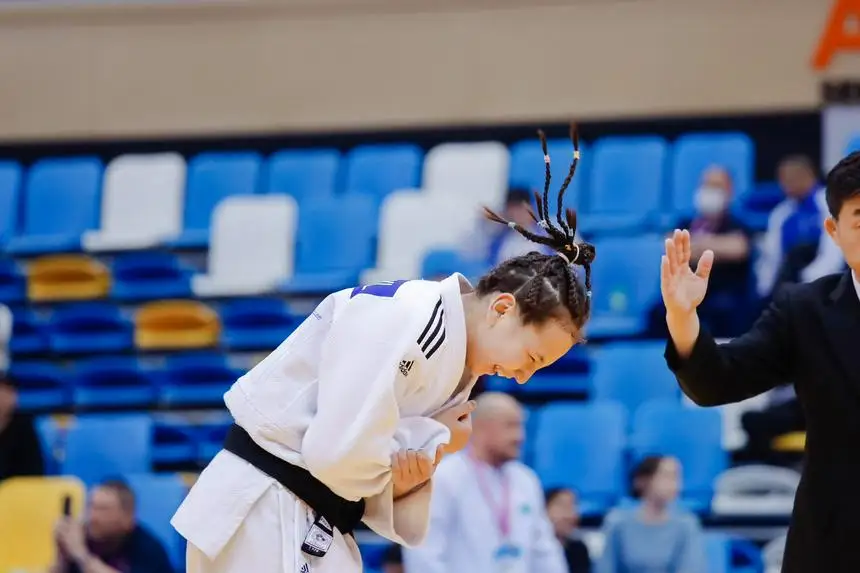 Kazakhstani para judokas Dayana Fidossova and Ergali Shamei clinched gold in the 57kg weight category (J2 – partially sighted) and 73kg weight category (J1 - blind), respectively. Silver went to Akmaral Nauatbek (52kg, J2 class). Olzhas Orazaly settled for bronze in the 73kg weight category (J2 class).
The event held at the Zhaksylyk Ushkempirov Palace of Wrestling in Astana is set to run through April 30.
Athletes in J1 (blind) and J2 (partially sighted) classes are expected to represent their countries at the 2024 Paris Paralympic Games.