14:28, 08 June 2023 | GMT +6
Kazakhstan's Honorary Consulate opened in Serbia's Zlatibor Region
UZICE. KAZINFORM - An opening ceremony of the Honorary Consulate of Kazakhstan with a consular district within the Zlatibor administrative region was held in one of Serbia's picturesque regions, Kazinform has learned from the press service of the Kazakh MFA.
The event was attended by Minister of Labour, Social Protection and Veterans' Affairs of Serbia Nikola Selakovic, Acting Assistant Minister for Consular Affairs Mirjana Živković, Head of the Zlatibor region Desimir Popovic and Mayor of Uzice Jelena Raković Radivojević, representatives of various institutions, academic and business communities of Serbia.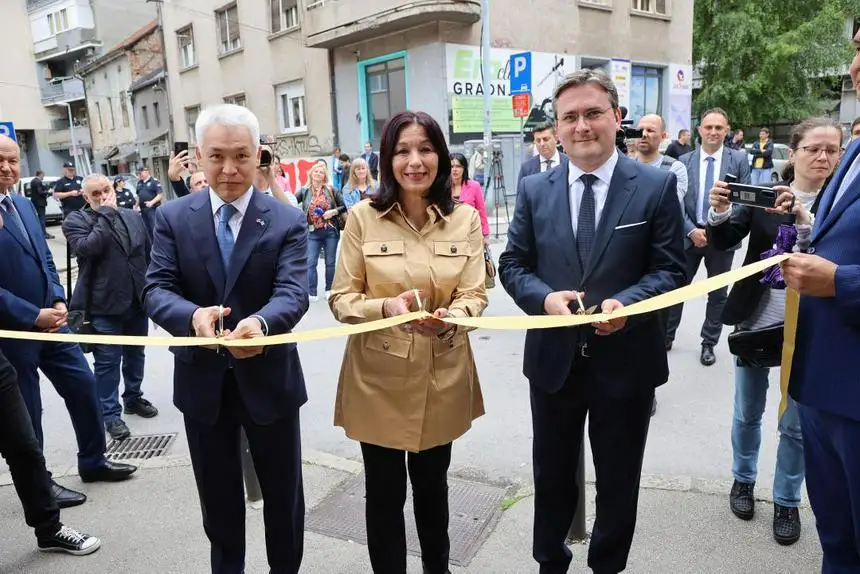 Ambassador of Kazakhstan Madi Atamkulov emphasised that opening of Honorary Consulate of Kazakhstan in Western Serbia will become an additional impetus in strengthening traditionally friendly relations between the two countries with more active participation of the regions.
Minister Selakovic, in his turn, expressed confidence that the new representative office of Kazakhstan in the region would give a strong momentum to development of bilateral tourism, as well as establishment of business contacts.
Nikolay Vorobyev, a successful businessman in the field of medicine, was appointed as a new Honorary Consul of Kazakhstan.
Honorary Consulate in Uzice became the second Kazakhstan's representative office of this kind in Serbia. Earlier, in 2015 the first Honorary Consulate of Kazakhstan was opened in Belgrade.