12:55, 10 June 2023 | GMT +6
Kazakhstan takes part in Asian Festival in Geneva
GENEVA. KAZINFORM The Permanent Mission of Kazakhstan to the United Nations Office in Geneva took part in Asian Festival organized by the Asian Ambassadors' Wives Association Geneva (AAWAG), Kazinform learned from the press service of the Kazakh MFA.
Delegations from 26 Asian countries participated in the event and presented joyous celebration traditions of love and happiness representing their rich culture, regional and religious diversity. In addition, unique wedding customs and artifacts, original souvenirs and gifts as well as national food were presented to the guests.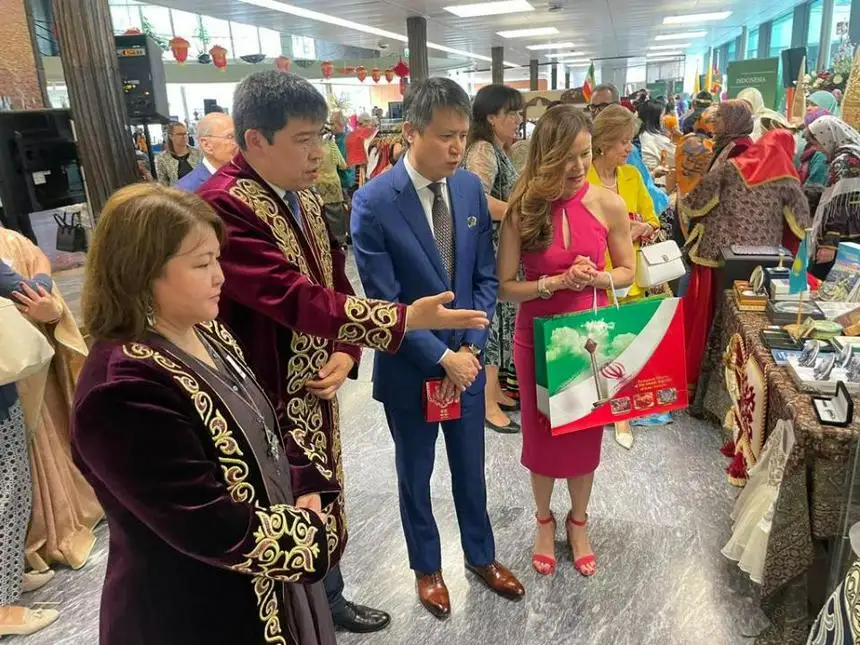 The Permanent Mission of Kazakhstan was happy to contribute to celebrating the diversity of Asian wedding traditions and present Kazakh wedding ceremonies, traditional handcraft, rich jewelry and cultural heritage of our people.
The main goal of the event is to contribute funds for charitable organizations providing humanitarian assistance in Yemen and Syria.