12:49, 04 June 2023 | GMT +6
Kazakhstan took part in meeting of foreign ministers in BRICS+ format
CAPE TOWN. KAZINFORM – First Deputy Minister of Foreign Affairs of the Republic of Kazakhstan Kairat Umarov took part in the Meeting of Foreign Ministers in the BRICS+ format, held in Cape Town, South Africa. It was attended by the BRICS member states (Brazil, Russia, India, China, South Africa) and specially invited countries – «Friends of the BRICS» (Kazakhstan, Argentina, Bangladesh, Burundi, Gabon, DRC, Egypt, Iran, Indonesia, Comoros, UAE, Saudi Arabia, Uruguay). Kazakhstan was invited to this Forum as the current chair of the CICA and the future chair of the SCO, Kazinform has learnt from the press service of the Kazakh MFA.
The Ministerial Forum was held under the motto «Transition from solidarity to collective action to ensure mutually accelerated growth, sustainable development and inclusive multilateralism».
In his speech, Umarov noted the importance of collective efforts to solve urgent problems of our time. He recalled the international initiatives of President of Kazakhstan Kassym-Jomart Tokayev designed to contribute to this, aimed at strengthening international security and stability, in particular, the creation of a Regional UN SDG Hub for the countries of Central Asia and Afghanistan and the International Agency for Biological Safety.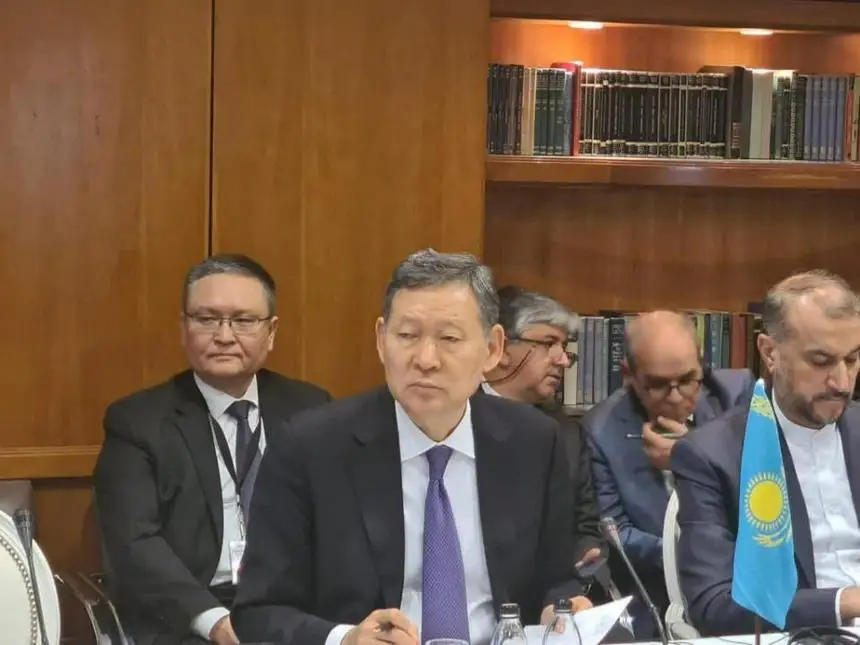 The Kazakh diplomat drew the attention of the Forum participants to the synergy of the goals, objectives and principles of the BRICS, CICA and SCO, based on the principles of international law and the UN Charter. He stressed that a high level of trade and economic cooperation has been achieved between Kazakhstan and the BRICS member countries. Evidence of this is the total trade turnover of Kazakhstan with the states of this association, which in 2022 exceeded 50 billion US dollars.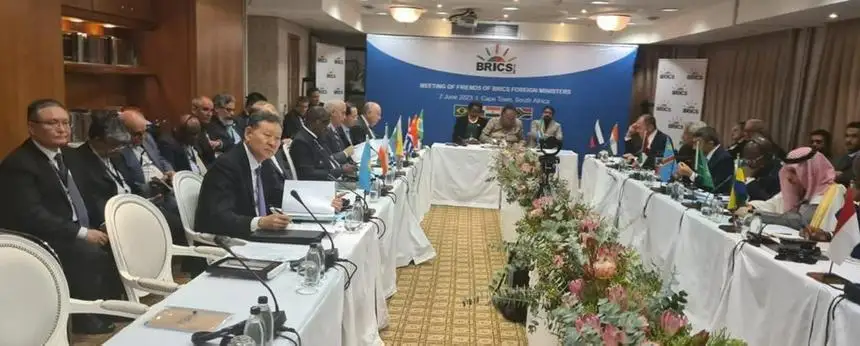 In this regard, Umarov noted that «The Republic of Kazakhstan is interested in joining the BRICS, which has already become an operative and effective platform for discussing topical issues of our time, acting as an example of cooperation between developing economies.»
On the sidelines of the BRICS Ministerial Meeting, First Deputy Minister Umarov held talks with Naledi Pandor, Minister of International Relations and Cooperation of the Republic of South Africa. During the meeting, the Kazakh diplomat handed the South African Minister a letter from President Tokayev addressed to Cyril Ramaphosa, President of South Africa. The parties discussed issues of enhancing bilateral political and economic cooperation between the countries, close cooperation in multilateral formats, and also exchanged views on topical international and regional issues of mutual interest.
Also, Umarov met with the heads of other delegations participating in the ministerial meeting.