18:11, 07 December 2021 | GMT +6
Kazakhstan, Uzbekistan eye joint TV projects
NUR-SULTAN. KAZINFORM – Minister of Information and Social Development of the Republic of Kazakhstan Aida Balayeva held a meeting with General Director of the Agency for Cinematography of the Republic of Uzbekistan Firdavs Abdukhalikov, Kazinform has learnt from the ministry's press service.
During the meeting, Minister Balayeva filled in the General Director of the Uzbek Agency for Cinematography on the work done to produce TV series, documentaries and to develop the production industry in Kazakhstan.
For his part, Firdavs Abdukhalikov briefed Minister Balayeva on the state and prospects of the cinematographic industry in Uzbekistan.
The sides went on to discuss the possible exchange of cinematographic products in order to broadcast them on TV channels in two countries as well as the possibility of creation of joint TV projects.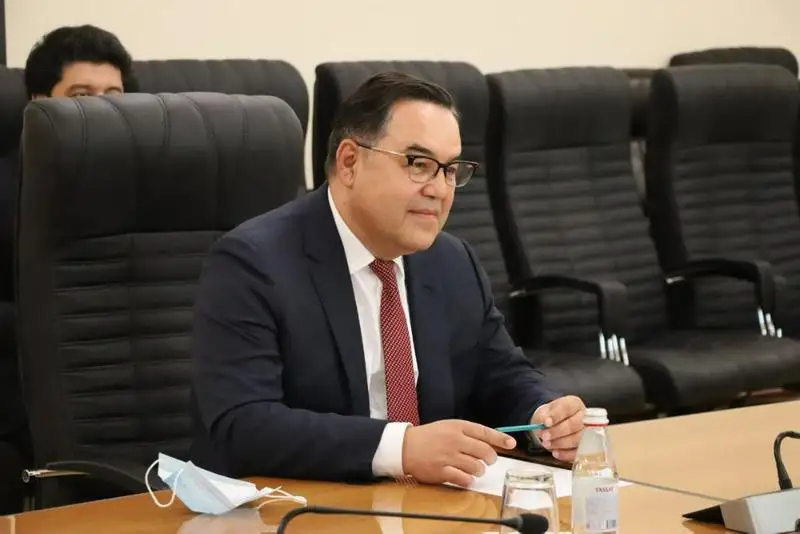 Following results of the meeting, Aida Balayeva and Firdavs Abdukhalikov expressed interest in further developing cooperation between Kazakhstan and Uzbekistan in cinematography and TV production.