13:17, 14 August 2021 | GMT +6
Kazakhstani diplomat honored with highest civil award of Pakistan
NUR-SULTAN. KAZINFORM – Kazakhstani diplomat Bakhytbek Shabarbayev was awarded with the Sitara-e-Pakistan award in the Kazakh capital today, Kazinform correspondent reports.
While awarding the medal, H.E. Ambassador of the Islamic Republic of Pakistan to Kazakhstan Sajjad Ahmed Seehar revealed that Bakytbek Shabarbayev had been Kazakhstan's Ambassador to Pakistan for 11 years. During that period, the two-way trade between the countries grew several times. He was among those who unveiled the Kazakh Embassy in Pakistan back in 1992. He has served in Pakistan for almost 20 years and has earned profound respect and authority of the Pakistani side.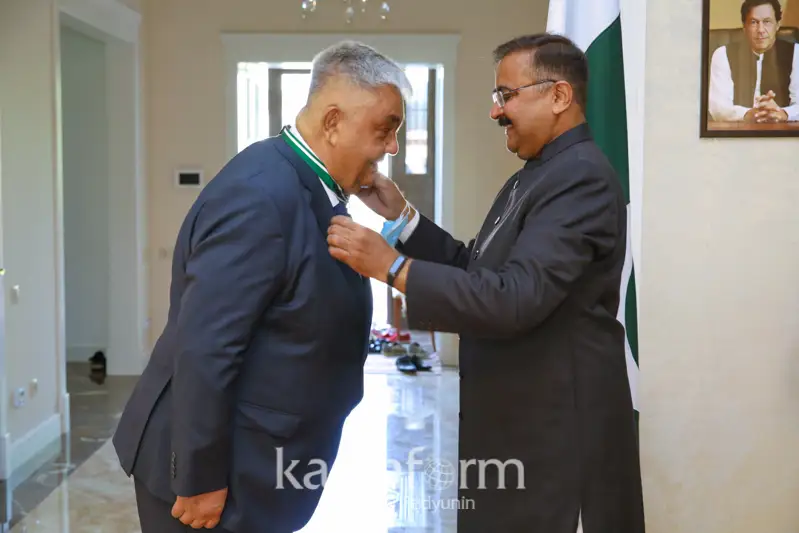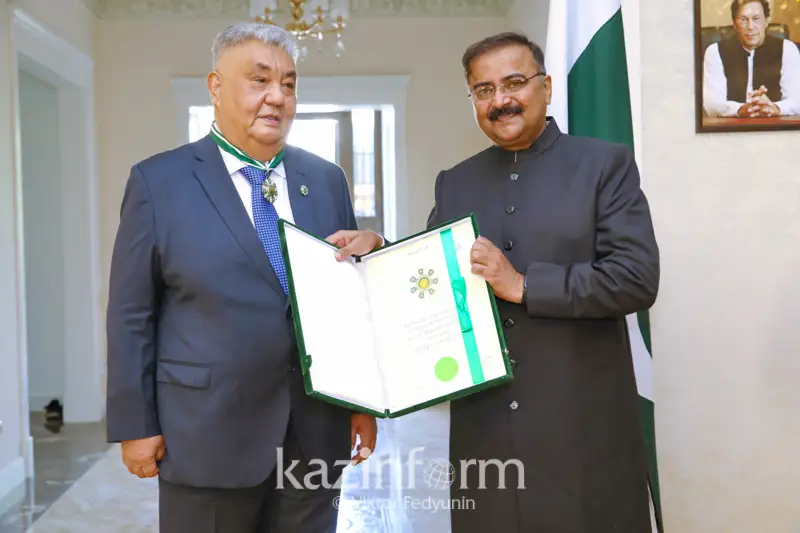 Ambassador Seehar noted that given Bakhytbek Shabarbayev's contribution to the strengthening of relations between Kazakhstan and Pakistan the President of Pakistan made a decision to bestow the Sitara-e-Pakistan award to him.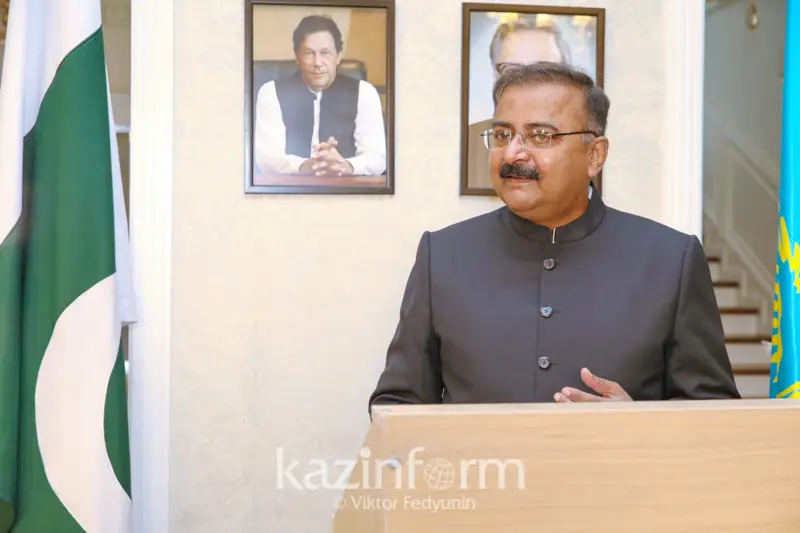 The Pakistani diplomat added that the award was supposed to be handed out in 2020. However, due to the pandemic Bakytbek Shabarbayev was unable to visit Pakistan. That is why the Pakistani Embassy organized the awarding ceremony in Nur-Sultan.
«It is a great honor to award the well-known Kazakhstani diplomat on behalf of the President of Pakistan,» he added.
It is worth reminding that Bakytbek Shabarbayev left the diplomatic service in January 2018 upon reaching the retirement age.
Sitara-e-Pakistan is highest civil award and decoration of Pakistan bestow by the President on foreign nationals for the highest degree of service to the country. It was established on March 19, 1957.