17:12, 06 June 2023 | GMT +6
Kazakhstani play 'Roza Baglanova' wins top prize at Daegu International Musical Festival in S. Korea
ASTANA. KAZINFORM – The 'Roza Baglanova' play staged by the Astana Musical State Theatre of the Roza Baglanova Kazakhconcert State Concert Organization won the Best International Musical nomination at the Daegu International Musical Festival, Kazinform cites the press service of the Ministry of Culture and Sport of Kazakhstan.
The 17th edition of the festival held in Daegu, South Korea, was the first for the Astana Musical State Theatre team.
Actress Zarina Makina, who played the role of Roza Baglanova, received the Best Female Lead award, leading behind her collages from England, Germany, and France.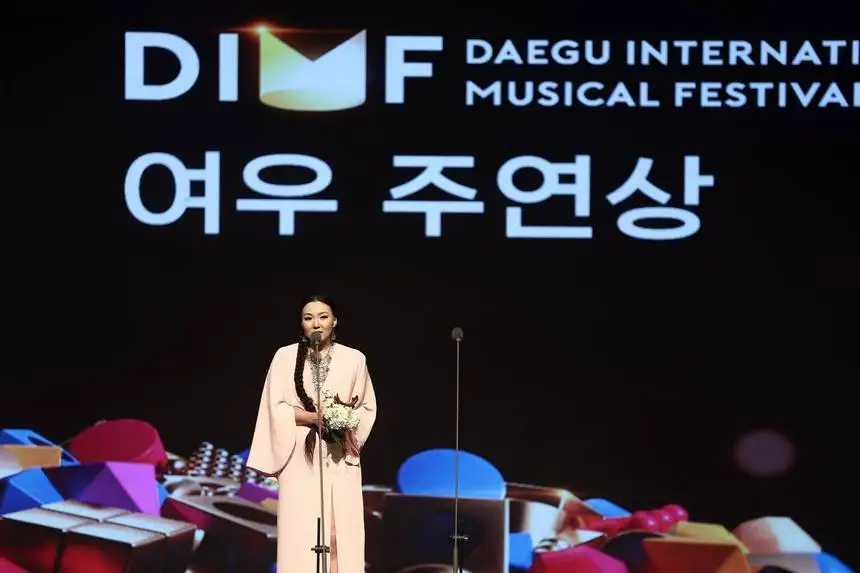 «It is a stunning success for theatre art of Kazakhstan. The actors of Astana Musical made the world talk about our culture, demonstrating their unlimited talent,» said Kazakh culture and sport minister Askhat Oralov.