19:43, 10 March 2021 | GMT +6
Kyrgyzstan to host Days of Kazakhstan Culture
BISHKEK. KAZINFORM – Minister of Culture and Sports of Kazakhstan Aktoty Raimkulova held talks with her Kyrgyz counterpart Minister of Culture, Information, Sport and Youth Policy Kairat Imanaliyev, Kazinform has learnt from the ministry's press service.
During the talks, Minister Raimkulova revealed the plans to hold the Days of Culture of Kazakhstan in the Kyrgyz Republic in 2021 and the Days of Culture of the Kyrgyz Republic in Kazakhstan in 2022.
Aktoty Raimkulova went on to praise active dynamic in the development of partnership ties between the ministries of two countries.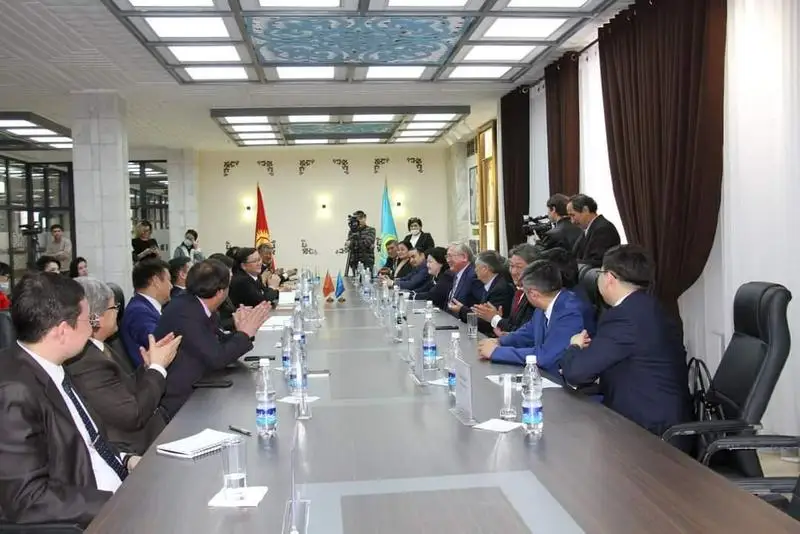 Kairat Imanaliyev, in turn, said he is ready to hold joint events in order to strengthen and boost cultural ties between the two nations and wished guests from Kazakhstan further creative success at all levels of partnership.
Aktoty Raimkulova expressed confidence that participation of the two nations in the abovementioned events will give a new impulse to interaction and help establish contacts and exchange practice in the cultural sphere. «Our friendly relations based on mutual respect and interest constantly grow stronger. The cultural and humanitarian ties are the bridge linking our peoples,» she added.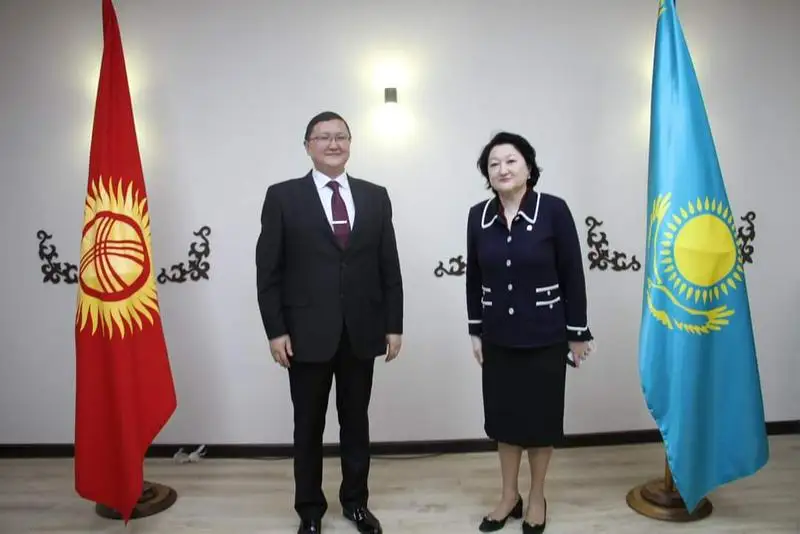 It bears to remind that within the framework of Kyrgyz President Sadyr Zhaparov's recent state visit to Kazakhstan the Ministry of Culture and Sports of the Republic of Kazakhstan and the State Agency for Youth Affairs, Physical Culture and Sport under the Government of the Kyrgyz Republic signed the agreement to develop national sports and games and approved a number of cultural events.