12:05, 15 February 2022 | GMT +6
Majilis Speaker Yerlan Koshanov elected Head of Nur Otan parliamentary faction
NUR-SULTAN. KAZINFORM - Speaker Yerlan Koshanov was elected as the Head of the Nur Otan party's parliamentary faction in the Majilis, Kazinform cites the press service of the Majilis of Parliament of Kazakhstan.
Thanking the deputies for the support and trust, the new Head of the Fraction Yerlan Koshanov outlines the priorities to reboot its work in light of the implementation of the tasks set by President, Chairman of the Party Kassym-Jomart Tokayev at the extraordinary 21st Congress on January 28 this year.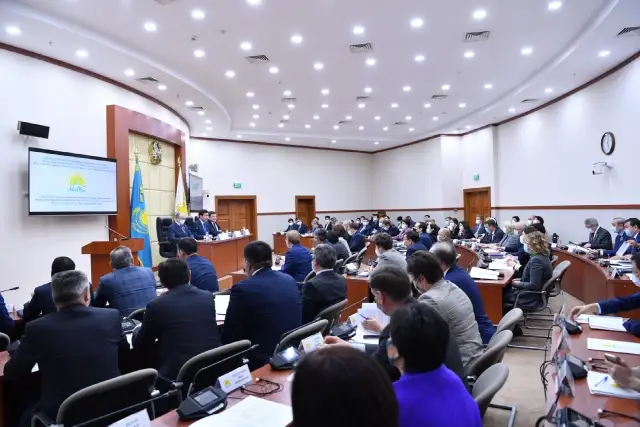 In his speech, Koshanov stressed that the fraction must actively get involved in the transformation of the Nur Otan party fully facilitating its efficiency in holding the President's path of reform.