08:00, 28 May 2023 | GMT +6
May 28. Today's Birthdays
ASTANA. KAZINFORM Today's Birthdays is the one-stop shop where you can learn about prominent Kazakhstani people who were born on the 28th of May, Kazinform reports.
NAMES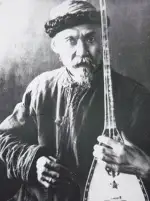 Composer, merited worker of artS of the Kazakh SSR, singer, akyn, improviser, one of the first members of the Union of Composers of Kazakhstan
Yestai BERKIMBAIULY (1868-1946)
was born in Akkol village, Ekibastuz district, Pavlodar region. Since early childhood Yestai demonstrated his singing talent and was hugely supporte by his uncle. The boy sang and played dombyra since very young age. Berkimbaiuly was famous for his song Khorlan, the melody of which was featured in Birzhan and Sara and Er Targyn operas, at kobyz concerts with Shabelsk and Shargorodsk orchestras.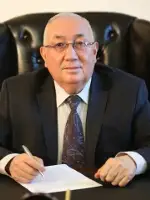 Director-General of the Scientific and Production Center of Microbiology and Virology
Amankeldi SADANOV (1951)
was born in Kyzylorda region. He graduated from the Gogol Kyzylorda Pedagogical Institute, the Lenin All-Union Agricultural Sciences Academy, and the Lomonosov Moscow State University. At the start of his career he was a researcher at the Microbiology and Virology Institute of the Kazakh SSR Science Academy and headed the Microbiology Laboratory in 1982. Between 2002 and 2004 he served as the Deputy Director-General at the National Biotechnology Center of Kazakhstan. In 2004 and 2010, he was Director-General of the Biological Research Center of the Kazakh Education and Science Ministry. He was appointed to his recent post in 2018.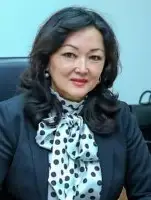 Director of the National Archive of Kazakhstan
Sagila NURLANOVA (1968)
was born in Akmola region. She is a graduate of the Karaganda State University. Throughout her career she held numerous posts at the Presidential Administration of the Republic of Kazakhstan.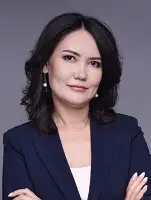 Deputy Chairperson of the Board of Khabar Agency
Zhanar SABDYKEYEVA (1977)
was born in Almaty city. She is a graduate of the Kazakh State Academy of Management, the International Business University, and the Moscow International Higher Business School MIRBIS. She was appointed to her recent post in 2017.