08:00, 30 May 2023 | GMT +6
May 30. Today's Birthdays
ASTANA. KAZINFORM Today's Birthdays is the one-stop shop where you can learn about prominent Kazakhstani people who were born on the 30th of May, Kazinform reports.
NAMES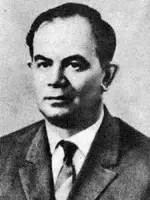 Kazakhstan-born music figure and composer, corresponding member of the Academy of Sciences of Kazakhstan, Honored Artist of Kazakhstan, author of works about the Kazakh music
Boris YERZAKOVICH
(1908-1997) collected the Kazakh musical folklore since 1931 and accumulated some 2,500 songs. He released the collection of the Kazakh folklore songs and dedicated his written works to the history of the musical culture of Kazakhstan.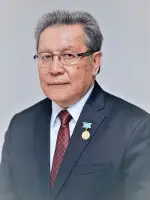 President of the Academy of Pedagogical Sciences of Kazakhstan
Askarbek KUSSAINOV
was born in 1951 in Semey. He graduated from the Kazakh Polytechnical Institute and the Almaty Energy Institute. Throughout his career, Mr. Kussainov held notable posts in the publishing industry – he headed three publishing houses. He served as the President of the Altynsarin Kazakh Academy of Education and professor of the Al-Farabi Kazakh National University. He took up his recent post back in 2004.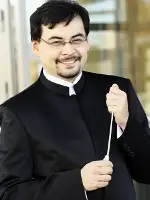 First Kazakh conductor, head of European orchestras, winner of a number of European contests of conductors, and Honored Artist of Kazakhstan
Alan BURIBAYEV
was born in 1979 in Almaty city. He is a graduate of the Baisseitova Music College, University of Music and Performing Arts Vienna and the Kurmangazy National Conservatory. Mr. Buribayev headed orchestras in Kazakhstan, Germany, Sweden, the Netherlands, Ireland and Japan. He is the chief conductor of the Astana Opera Theater. He also cooperates with many orchestras in Europe, Australia, the U.S., and other countries.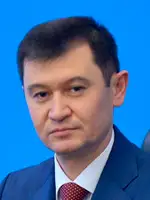 Head of the Judicial Administration of the Republic of Kazakhstan
Nail AKHMETZAKIROV
was born in 1982 in East Kazakhstan region. He graduated from the Kazakh Humanitarian and Law University, Modern Humanitarian Academy of the Russian Federation and the Academy of the Prosecutor General's Office of the Russian Federation. He was appointed to his current post in January 2023.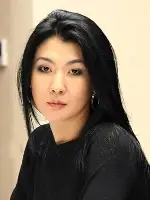 Advisor to the Prime Minister of the Republic of Kazakhstan for business issues
Dana ZHUNUSSOVA
was born in 1985 in Astana. She is a graduate of the Ryskulov Kazakh Economic University and the International Business Academy of the European University. Throughout her professional career, she worked for such companies Kazakhstan Temir Zholy, Astana Finance, Atameken National Entrepreneurs Chamber, etc. She took up her currently in June 2020.