19:54, 29 November 2021 | GMT +6
President takes part in Kazakhstan-Switzerland Investment Round Table
GENEVA. KAZINFORM – While addressing the Kazakhstan-Switzerland Investment Round Table Kazakh Head of State Kassym-Jomart Tokayev noted that the round table has a key significance for developing trade and economic relations between Kazakhstan and Switzerland. According to him, Switzerland has been one of the main strategic and investment partners of Kazakhstan for many years, Kazinform cites the Akorda press service.
«Investments of Swiss capital into the economy of our country has hit 26 billion Swiss francs for the past 15 years. Whereas Kazakhstan's investments in Switzerland have reached 775.2 million Swiss francs. Over 200 Swiss companies successfully invest and operate in Kazakhstan, including global giants such as Glencore, Sika, Swiss Grow, Stadler, and so on. For us, it is a positive sign of high trust in Kazakhstan and investment approach on promotion of which we worked hard. In June this year I held the special meeting with the Swiss companies operating in our market. Our commitment to cooperation with you is strong and enduring,» said the Kazakh President.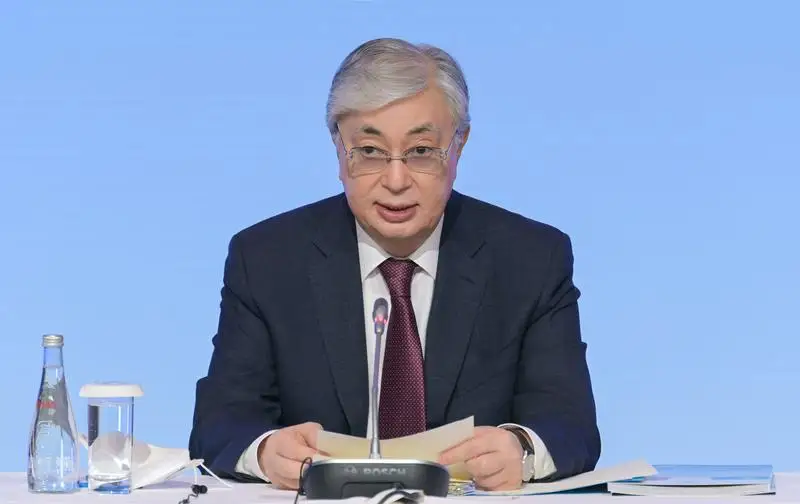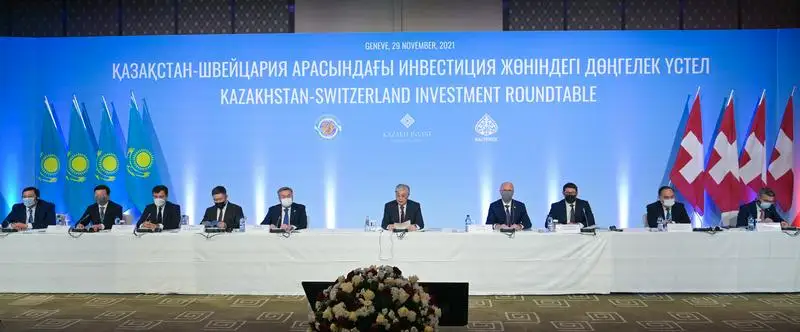 The Kazakh Head of State stressed that Kazakhstan is a largest and one of the fast-growing economies in Central Asia. Over 30 years of independence, over $370bn of direct foreign investment have been attracted. Trade with 180 countries has been established.
«Our economy has grown even strong, competitive and attractive. Today, we are on course for a clean, innovative, and diversified economic model. In doing so, we take concrete steps as part of which full investor support is defined as one of the national priorities. We introduced the rule of individual support of each investor on a «turn-key» base. For important investment projects the State guarantees legal and financial stability up until 25 years,» said Tokayev.

The President said he heads the Council of Foreign Investors and the Investment Ombudsman works under the PM.
«There is the only Astana International Financial Center in Central Asia with an independence court based on English law. There is also the International Arbitration Center within the AIFC which provides an immediate alternative to judicial proceedings. The Center's members offering financial services are exempt from corporate income tax and VAT until 2066. Requirements for foreign currencies, visas, and workforces were simplified. Over 1,000 companies from 59 countries participate in our Stock Exchange ,» said the Kazakh Head of State.
The President spoke of 37 social economic and investment zones in priority economic areas created in the country.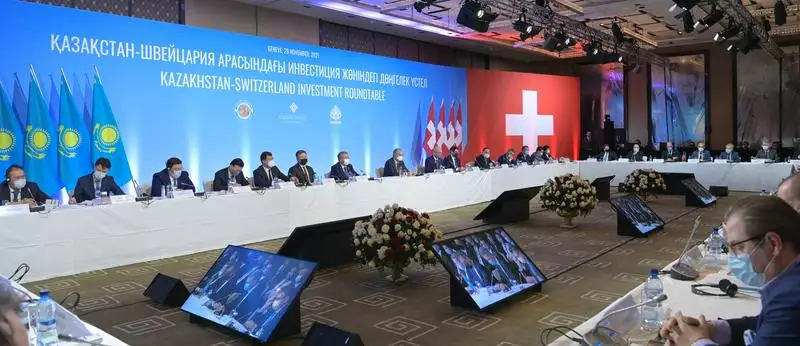 Over the recent years, Kazakhstan has built a robust transport and logistics base and integrated the country into the global transport corridors. Dozens of international transport routes connecting China, CA, CIS, Persian Gulf, and Europe cross the country.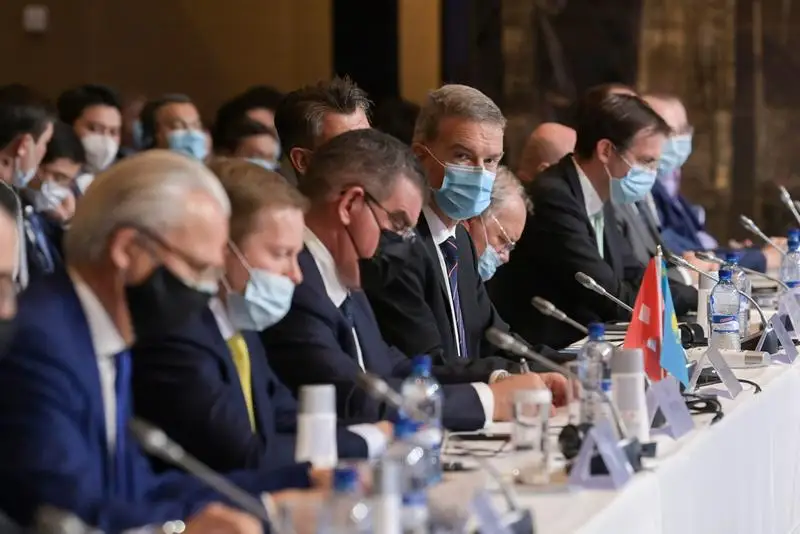 Having heard the reports of Swiss businessmen, the Kazakh Head of State thanked them on contributing to the development of the Kazakh economy and expressed hope for productive mutually beneficial cooperation between business circles of two countries.