19:10, 29 May 2023 | GMT +6
Tokayev makes visit to Manash Kozybayev North Kazakhstan University
PETROPAVLOVSK. KAZINFORM – Kazakhstani President Kassym-Jomart Tokayev was familiarized with the educational and research activity and strategy for further development of the Manash Kozybayev North Kazakhstan University, Kazinform cites Akorda.
A new educational and laboratory corpus is said to be opened at the University.
During the visit, the Kazakh President inspected the unmanned aerial vehicles laboratory, where the students analyze Earth remote sensing data using GIS technology. The President was also shown the centers of innovative methods for producing complex configuration details, simulation training, and practical skills.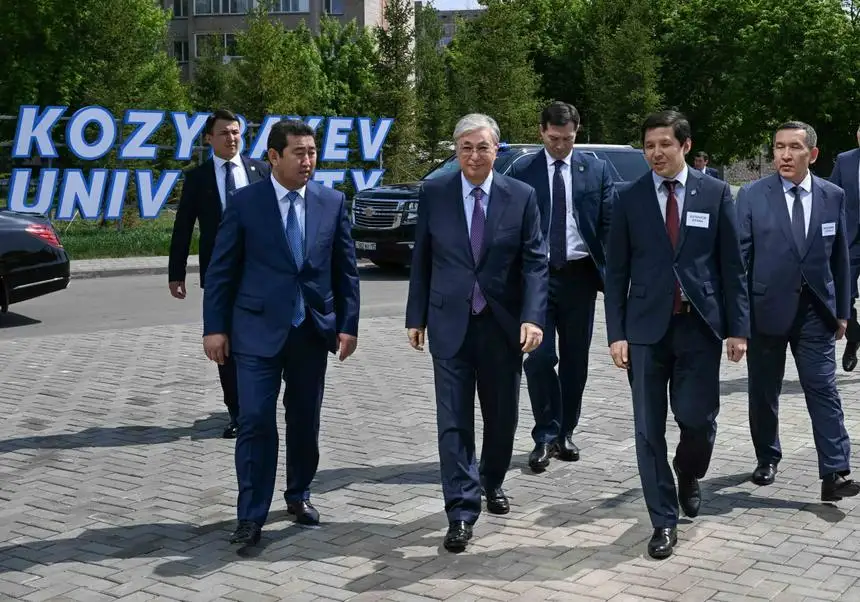 President Tokayev held a conversation with the teachers and students at the University.
«I take this sphere seriously. All issues are to be addressed in the priority order, that's because without knowledge, culture of knowledge, and science Kazakhstan cannot develop further… I believe that you could join the ranks of scientists, practitioners in the nearest future and will make your huge contribution to the development of our country. I hope so. I believe in our youth,» said Tokayev.
The Kazakh Head of State also pointed out the importance of implementing advanced international practices and opening branches of foreign universities in the country.