15:38, 02 June 2023 | GMT +6
Tokayev meets with European Council President Charles Michel
ASTANA. KAZINFORM – A meeting between Kazakh Head of State Kassym-Jomart Tokayev and President of the European Council Charles Michel took place within the Central Asia – European Union Summit, Kazinform cites Akorda.
Greeting Charles Michel, President of Kazakhstan Tokayev noted as a priority the strategic partnership between Kazakhstan and the European Union. The agreement on the expanded partnership and cooperation between Kazakhstan and the EU marked a new stage in deepening the interaction. The EU is the leading trade partner and major investor in the Kazakh economy.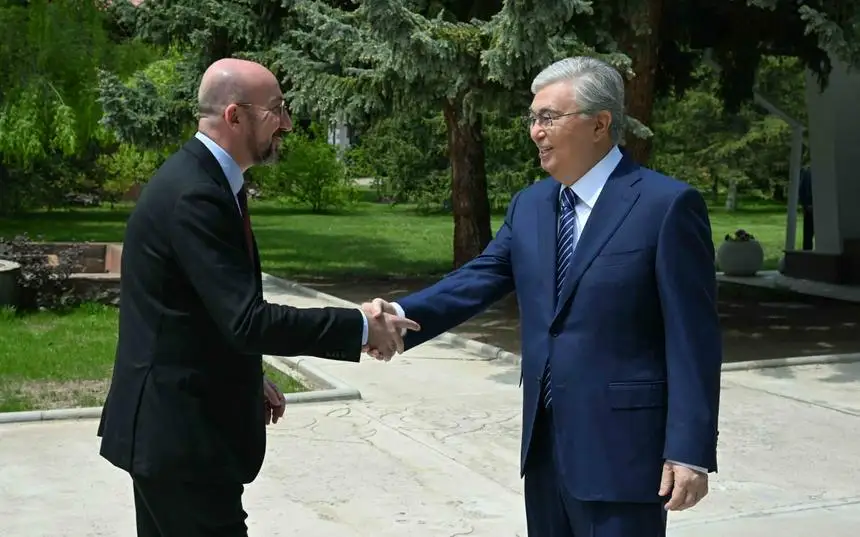 For his part, the President of the European Council highly commended the growing dynamics of cooperation between the EU and Kazakhstan, noting the importance of joint efforts to further promote interaction.
In addition, an exchange of views on issues of global and regional agenda took place.