20:19, 08 June 2023 | GMT +6
Tokayev meets with World Bank Vice President Antonella Bassani
ASTANA. KAZINFORM – Kazakh Head of State Kassym-Jomart Tokayev met with Antonella Bassani, Vice President of the Europe and Central Asia Region at the World Bank, Kazinform cites Akorda.
The Kazakh President pointed out that the World Bank has allocated over 8 billion dollars to implement different projects throughout the entire period of cooperation, and expressed confidence that the Bank's partnership with the country will continue.
The Head of State said that Kazakhstan plans to generate 10GW of clean electricity by 2035 to achieve its carbon neutrality as well as develop the Trans-Caspian International Transport Route. He also confirmed Kazakhstan's interest in long-term investments from the World Bank.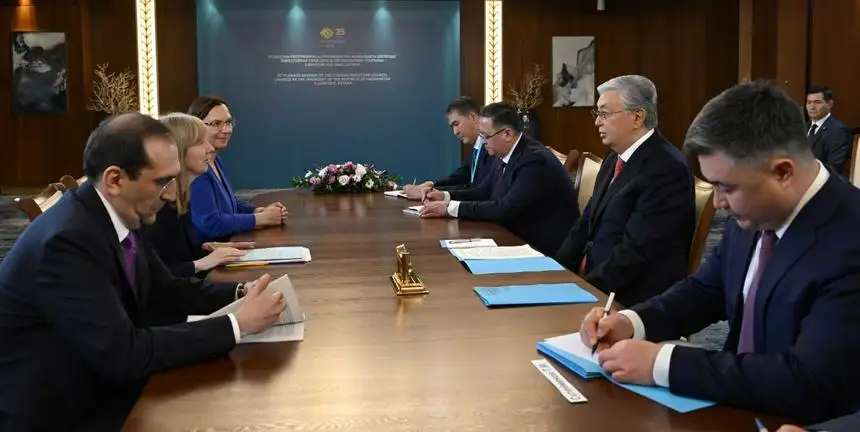 Antonella Bassani informed Tokayev about the projects carried out by the Bank in Kazakhstan and the Central Asia countries, as well as the future plans. In addition, the World bank's Vice President shared her vision for the development of global economy.