17:53, 31 May 2023 | GMT +6
Tokayev receives President of National Academy of Sciences Kunsulu Zakarya
ASTANA. KAZINFORM – The Kazakh President, Kassym-Jomart Tokayev, was briefed about the work of the National Academy of Sciences and the plans for the upcoming period. The meeting also focused on the current issues in the scientific field, Kazinform cites Akorda.
As Tokayev noted, the Academy should play a key role in the development of domestic science in its new status. According to the Head of State, it is necessary to adopt new approaches to the development of science focusing on greater interaction between scientific-technological and economic policies of the state.
The President stressed that the State creates necessary conditions to promote domestic science. There is the National Council for Science and Technology under the President; the volume of research financing has been significantly risen, and its mechanisms have improved. In this context, the Head of State noted the relevance of the scientific projects and research being funded, as well as their practical application in the real sectors of the economy.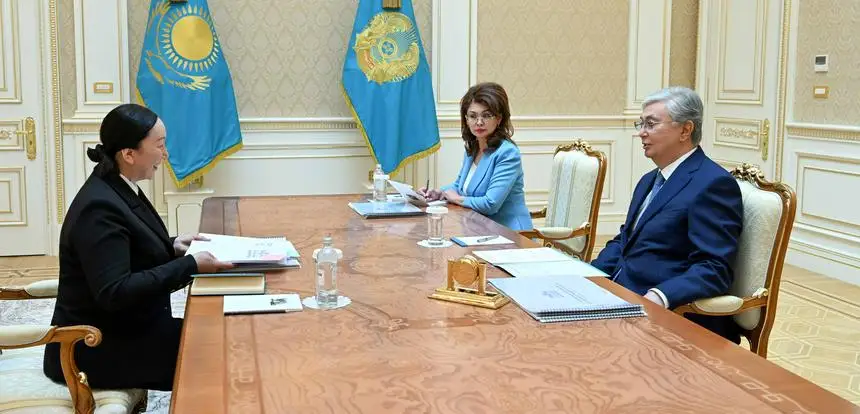 Tokayev set a number of concrete tasks regarding widespread attraction of talented youth scholars to the scientific field before the Academy's President.
The Kazakh Head of State pointed out that the scientific intelligentsia contributes greatly to the development of the country and wished Zakarya success in her work.