18:01, 21 May 2018 | GMT +6
Unified online library to be created in Kazakhstan
ASTANA. KAZINFORM - The entire book stock of libraries in Kazakhstan will be converted into electronic documents to create a unified online library, Minister of Culture and Sport of the Republic of Kazakhstan Arystanbek Mukhamediuly told the opening ceremony of "Rukhani Qazyna" Festival in Astana, Kazinform correspondent reports.
"Our work for the modernization of libraries is already yielding results. Presently, the number of Internet-enabled libraries is increasing. The book stock is being updated, and we are working on converting the books into electronic documents. We want to work with the Nur Otan Party to transform our libraries into modern knowledge hubs and modernize them. As a result, we will shape a unified network of online libraries, the entire book stock of the country will be digitized," said Arystanbek Mukhamediuly.
According to him, new museums will open in seven regions of Kazakhstan: Aktobe, Zhambyl, Pavlodar, Almaty and East Kazakhstan regions. Besides, three new libraries will open in Zhambyl, South Kazakhstan, and Aktobe regions. In 15 regions, libraries will be updated to meet new standards.
"It is necessary to pay a lot of attention to the digitalization of museum collections as museum exhibits should be attractive to visitors. This issue is directly related to "Qasiyetti Qazaqstan". "Qasiyetti Qazaqstan" Research Center established under the National Museum is mainly aimed at identifying the historical and sacred places of our country and bringing them to the level of national ideology," said Arystanbek Mukhamediuly
The minister recalled that visitor centers are being built to attract tourists to "Ulytau", "Otyrar", "Tanbaly" open-air museums. In addition, work is also being done to create "Bozoq", "Botai", and "Saraishyq" museum preserves.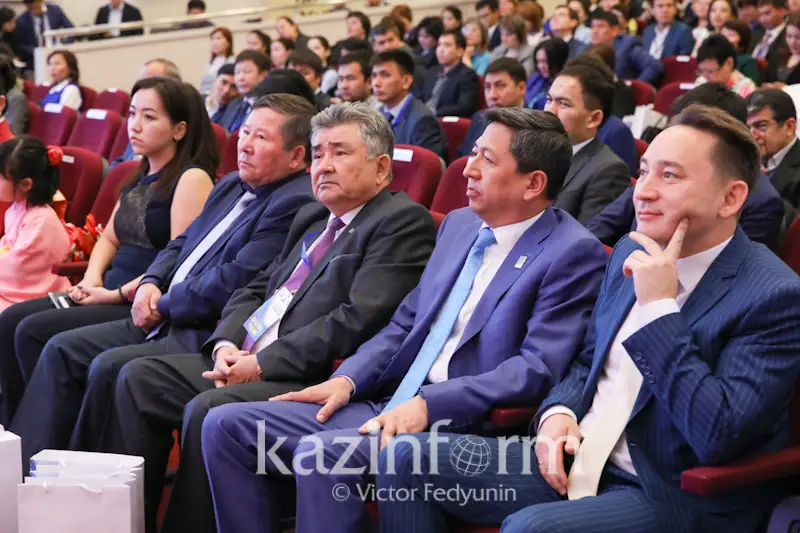 "These tourist resort areas will have state-of-the-art equipment and will provide a high level of service to tourists. In addition, they will contribute to the cultural education, modernization of scientific research. Therefore, works on preservation, protection, and promotion of sacred historical places will reach a new level," added Arystanbek Mukhamediuly.
It is to be recalled that "Rukhani Qazyna 2018" Festival of Cultural and Arts Organizations and Workers is underway in Astana within the framework of the celebrations of the Day of Workers of Culture and Art.