12:43, 05 June 2023 | GMT +6
Upcoming Astana International Forum to bring diverse range of speakers to explore common challenges
ASTANA. KAZINFORM – Astana is gearing up to host the highly anticipated Astana International Forum (AIF) on June 8-9. More about what to expect from the forum is in the latest article of Kazinform.
New dialogue platform
The forum will be held under a broader theme of Tackling Challenges Through Dialogue: Towards Cooperation, Development and Progress. It will bring more than 1,000 participants, and 100 speakers for more than 40 panels, side events and sessions.
The speakers include Emir of the State of Qatar Sheikh Tamim bin Hamad Al Thani, President of the Kyrgyz Republic Sadyr Zhaparov, Chairwoman of the Presidency of Bosnia and Herzegovina Željka Cvijanović, Prime Minister of Uzbekistan Abdulla Aripov, Secretary General of the Organization for Security and Co-operation in Europe (OSCE) Helga Schmid, Managing Director of the International Monetary Fund Kristalina Georgieva, Director-General of the United Nations Educational, Scientific and Cultural Organization (UNESCO) Audrey Azoulay, and Under-Secretary General of the United Nations and Executive Secretary of ESCAP Armida Salsiah Alisjahbana, and Assistant Secretary-General of the UN Ivana Živković.
Announcing the initiative in February, President Kassym-Jomart Tokayev, who will address the plenary session of the forum, said that the AIF was created to respond to global challenges.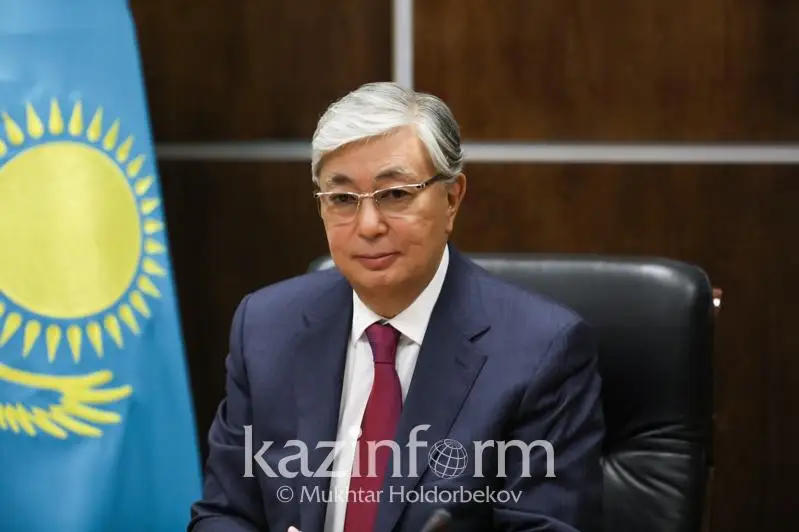 «Today, across the globe we face historic challenges, the likes of which we have not encountered for decades or longer. These challenges are putting unprecedented pressure on the international community, creating new dividing lines and challenging the principles of globalization and multilateralism,» he said.
«Kazakhstan has a long history of advancing constructive international relations, serving as a bridge between East and West – and while this policy has been firmly tested in 2022, it has proven resilient. We have shown the value of cooperation. Through the Astana International Forum, we hope to build new bridges and strengthen ties, as we come together to overcome the collective challenges we face, charting a new way forward – diplomatically, economically and politically,» he noted.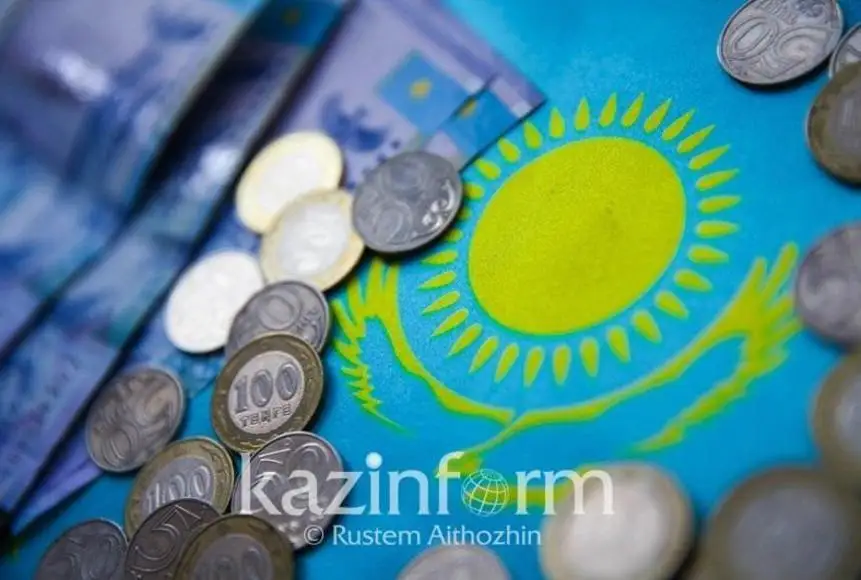 Foreign policy and international security
For example, one of the sessions as part of the foreign policy and international security theme will focus on the role of middle power diplomacy in the current global order.
«This panel focuses on the role of middle powers in global diplomacy in the context of increasing tensions and polarization among major powers. It will look at the unique advantages that middle powers have, such as their ability to bridge gaps between major powers and their greater flexibility and adaptability when responding to changing geopolitical circumstances. The panelists will discuss how middle powers can effectively navigate complex diplomatic challenges and promote stability and cooperation in a rapidly changing global landscape, with a special focus on the Central Asian region and Kazakhstan's role as a potential influential middle power mediator,» reads the forum's bulletin on the official website.
Other sessions in this dimension will discuss the future of multilateralism, the role of the UN, and rethinking peace, conflict, and global order.
International development and sustainability
The theme of international development and sustainability will be divided across six sessions on the impact of geopolitical tensions on global development, the impact of global supply chain disruption on food security, progress on global health preparedness, the progress towards the 2030 agenda, disinformation and the power of algorithms and education as driver of socio-economic growth.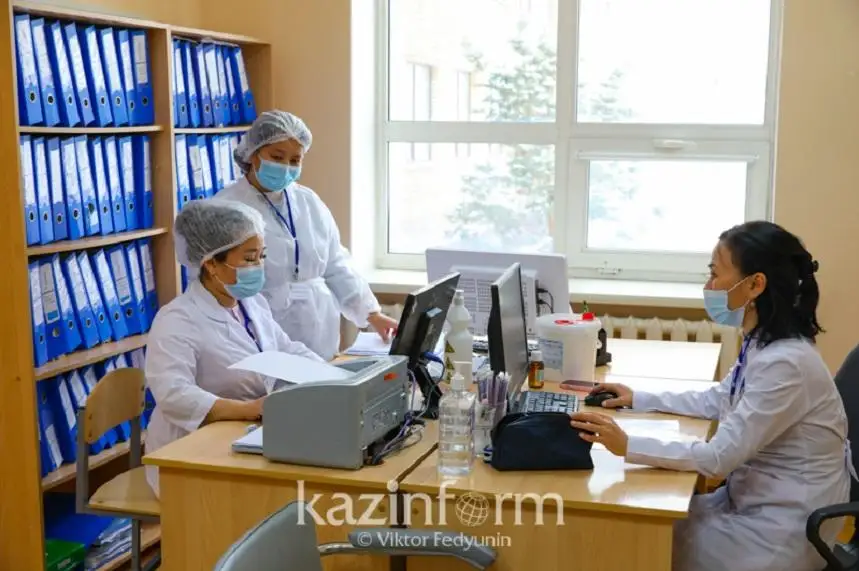 Notably, the session on the power of algorithms will delve into the rising risks from disinformation, and the impact of artificial intelligence on societies.
«Panelists will explore how algorithms and artificial intelligence used for social media can impact the way misinformation and fake news are spread online, as well as how these technologies can influence user behavior. Various types of disinformation will also be discussed, including political propaganda, manipulation of public opinion, fake news, and conspiracy theories, as well as the consequences they can have on our lives. Participants will also discuss possible approaches to combatting disinformation and abuse of algorithms and artificial intelligence, such as social media regulation, improving digital literacy, teaching users critical thinking, and developing algorithms that are more ethical and open to public scrutiny,» reads the forum's bulletin.
Climate change
Recognizing the pressing need to combat climate change, participants will explore strategies to accelerate the transition towards renewable energy sources, promote sustainable practices, and strengthen international collaboration to mitigate the effects of global warming.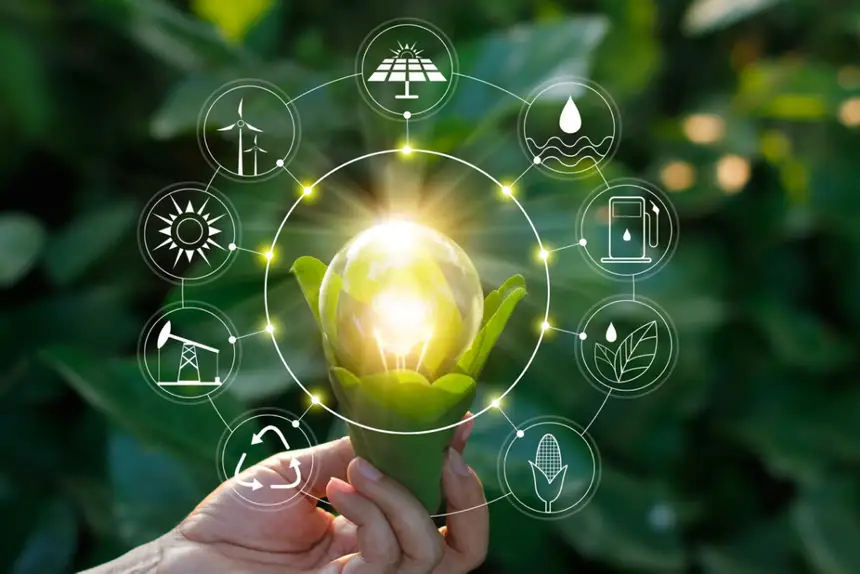 Photo: ur.hse.ru
At least seven sessions of the forum will be devoted to energy and climate change. The themes of the sessions include financing the green transition, energy security, geopolitics of critical raw materials, COP28 and economic and environmental consequences of achieving carbon neutrality, water scarcity, renewable energy and green energy transition.
Economy and finance
In the economy and finance division, the forum will focus on economic recovery and resilience-building measures, creative economy, advancing women's leadership, the Middle Corridor: and strengthening Eurasian connectivity, digitalization and AI, Central Asian connectivity and the role of innovations.
«The turbulent times of the COVID-19 pandemic might have passed, but significant challenges that prevent states from reactivating their growth engines remain. Despite the recent stabilization of the global economy and returns to pre-pandemic levels, growth remains one of the central issues. As markets begin to heal and look forward again, states have often been slow in responding to market opportunities and challenges, therefore, creating a fertile ground for stagnation,» reads the forum's bulletin.
The UN and CNN have been announced as strategic partners of the forum.
The upcoming AIF holds immense promise in bringing together global leaders and influencers to address the most pressing challenges of our time. By fostering dialogue, collaboration, and the exchange of ideas, this forum aims to create a shared vision for a sustainable and prosperous future.
With its forward-thinking approach and commitment to international cooperation, once again Astana sets the stage for meaningful discussions and transformative actions that will shape our world for years to come.