15:44, 12 July 2019 | GMT +6
World's largest carpet manufacturing company to consider opening a plant in Kazakhstan
CAIRO. KAZINFORM Ambassador of Kazakhstan to Egypt Arman Isagaliyev visited Oriental Weavers carpet factory and met with its Chairman of the Board Salah Abdel Aziz, Kazinform learnt from the MFA press service.
The parties discussed the ways of enhancing the company's cooperation with Kazakhstan and the possibility of expanding business in our country.

The head of the company was acquainted with the achievements of the socio-economic development of Kazakhstan, governmental measures of attraction of investments, benefits and preferences being granted for foreign investors. The Egyptian side was offered to implement an investment project and establish a line for the production of carpet products in Kazakhstan. Salah Abdel Aziz accepted the proposal with interest and promised that this issue would be considered during the next meeting of the company's Board of Directors.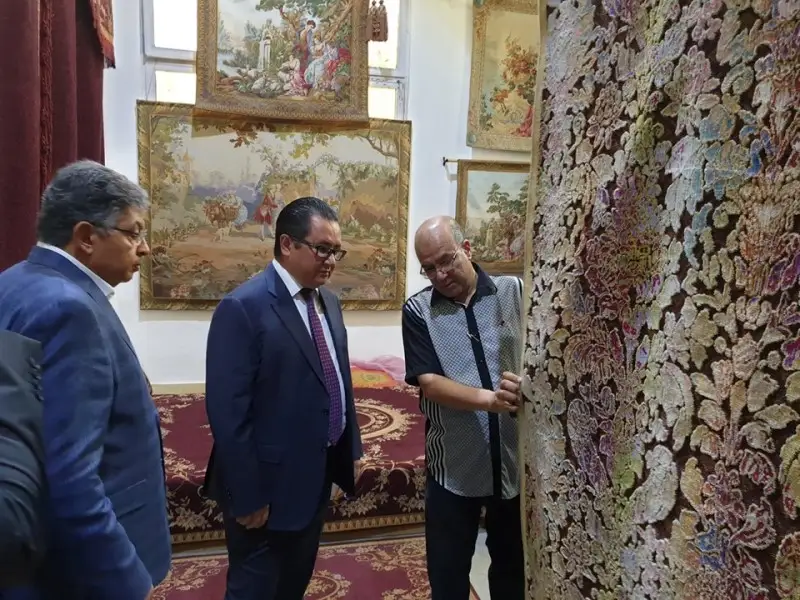 After the meeting, the Chairman of the Board organized an excursion for the Kazakh diplomat in the plant, and explained the Ambassador the process of carpet production and export capacities.

Reference: Established in 1979, Oriental Weavers is the largest company in the world in terms of production and sales. Its three plants in Egypt produce 250 thousand square meters of products per day (annual production is 78 million square meters). Every fourth carpet in the world is produced by this Egyptian company. The products of Oriental Weavers are exported to 130 countries of the world, including Kazakhstan. In 2018, sales in our country amounted to $3 million.




Oriental Weavers enjoys considerable popularity in the world. The number of varieties of carpet design exceeds 3 million, which can satisfy every taste.

The company has two factories in the USA and China.